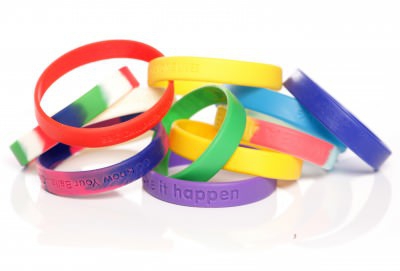 Sell Custom Wrist Bands
Offer wristbands with custom messages & a variety of colors through your Pixopa Online Store. Enable your customers to personalize with a wish message or help them increase awareness of an issue or promote their products. From custom rubber bracelets to personalized silicone wristbands, you can cover it all using the ultimate creation software – Design Xpress from Pixopa.
Neoprene Wristbands
Take advantage of the bracelet wearing fad for adults, teens and children by selling personalized neoprene wristbands through your Pixopa Web Store. Your customers can now create cool custom wristbands by using the proper composition by designing it in Pixopa's Design Xpress. Customized wrist bands are suitable for fundraising, graduation, reunion or any special event. Your customers can also use them to spread awareness or promote a cause.
Silicone Wristbands
Promote a brand name or a cause or advocacy by selling personalized silicone wristband in Pixopa Web Store. Custom silicone wristbands are popular as giveaways and as fundraisers. Your customers can now insert any message, and on many instances any logos or designs on a silicone wristband using designing tools from Pixopa.
Tyvek Wristbands
Sell personalized tyvek wristbands for parties, events, festivals, clubs, bars, conferences and many more through your Pixopa E-Commerce Web Store. Your customers can thus be assured reflection of complete professional and customer bonding by designing beautiful custom tyvek wristbands using Pixopa. They can now design a bright colorful personalized tyvek wristband using the right color tools from Pixopa's Design Xpress. This will enable the wristband to be spotted easily thus making them identify the group a person may belong to. Tyvek wristbands also help to reduce unwanted waste. With all these advantages, tyvek wristbands are the way to go.
Vinyl Wristbands
Enable your customers to promote any indoor or outdoor event by selling customized vinyl wristbands offered through your Pixopa Storefront. Personalized vinyl wristbands are one of the items that can be comfortably worn for several days. Your customers can now choose from a variety of designs to create their own logo and text on their custom vinyl wristband using Pixopa's Design Xpress. Target your audience with personalized vinyl wrist bands as it offers perfect space for target ads, marketing, price redemption, discount codes and many more.
How it Works?
Step 1 – Data Import and Setup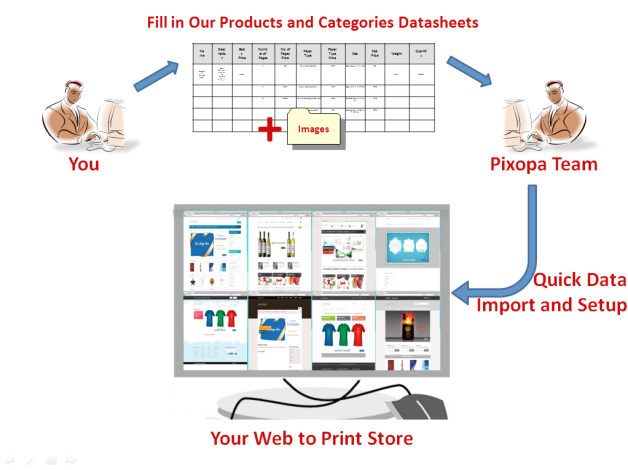 Step 2 – Create Layout and Templates of Wrist Bands using Pixopa's Revolutionary Online Design Studio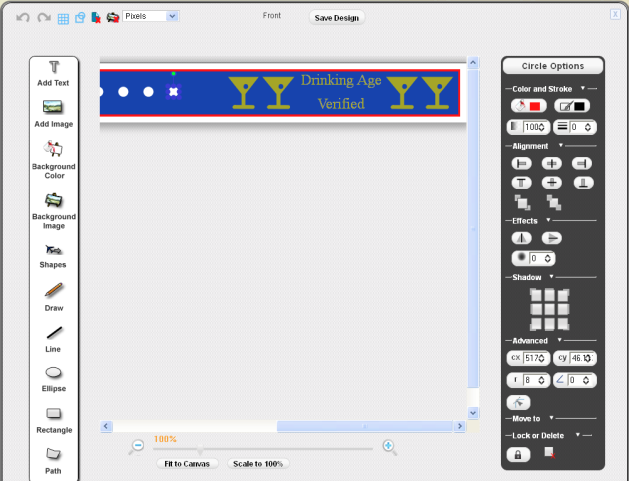 Step 3 – Start Selling Custom Printed Wrist Bands Online in your Pixopa Web-to-Print Powered Ecommerce Store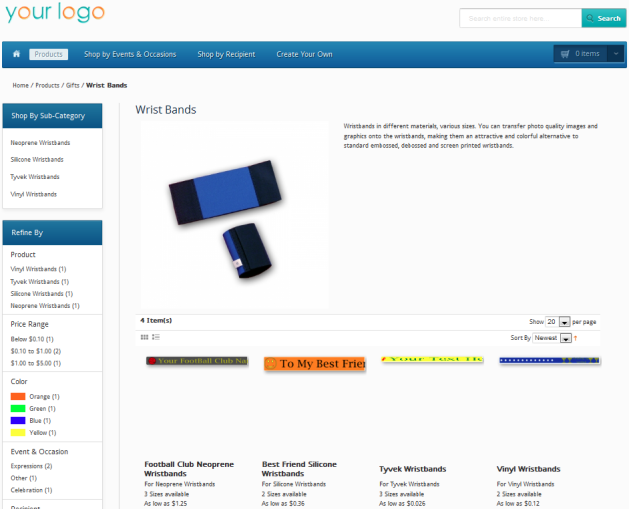 Live Demo
To view Live Demo of Wrist Bands, Click Here