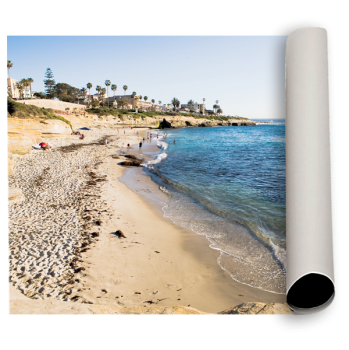 Sell Custom Photo Canvas
Help your customers to turn their pictures into personalized canvas artwork by offering them custom photo canvas through Pixopa Web-to-Print Solution. With Pixopa, you can design your own photo canvas for any occasion. Your customers can now turn their photo into a piece of art & design like an artist by using the one and only – Design Xpress from Pixopa. Be it a custom wall mural or a professional wrapped canvas, you can cover it all using Pixopa.
Rolled Canvas
You can now target art production and high-end advertising customers by offering them customized rolled canvas from your very own Pixopa Web Storefront. They have their advantages – excellent color holdout, non-reflective and high-contrast surface, low cost and many more. So help your customers design their very own custom rolled canvas using Design Xpress from Pixopa so that they are easy to be rolled for next trade show.
Stretched Canvas
Sell stretched canvas for business promotions and trade show material using Pixopa's Web Store. Your customers can now use the right amalgamation of colors and texture to create a beautiful stretched canvas. Stretched canvas is used for applications like individual gift items. Their low cost makes them great for business or personal gift. So help your customers design one now using Pixopa.
How it Works?
Step 1 – Data Import and Setup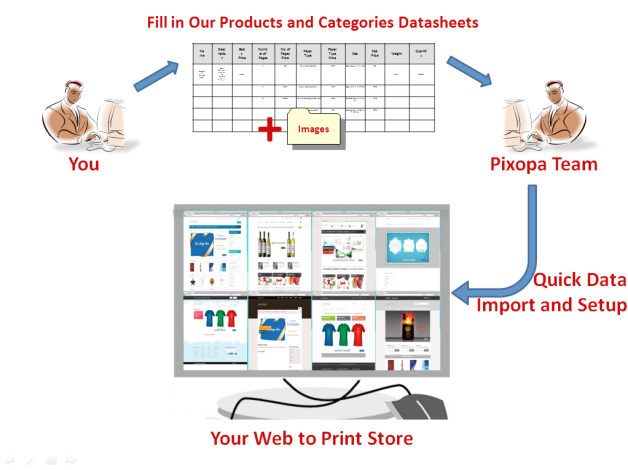 Step 2 – Create Layout and Templates of Photo Canvas using Pixopa's Revolutionary Online Design Studio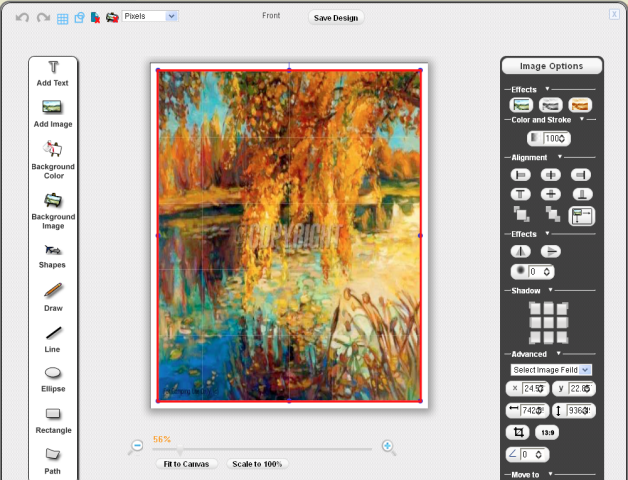 Step 3 – Start Selling Custom Printed Photo Canvas Online in your Pixopa Web-to-Print Powered Ecommerce Store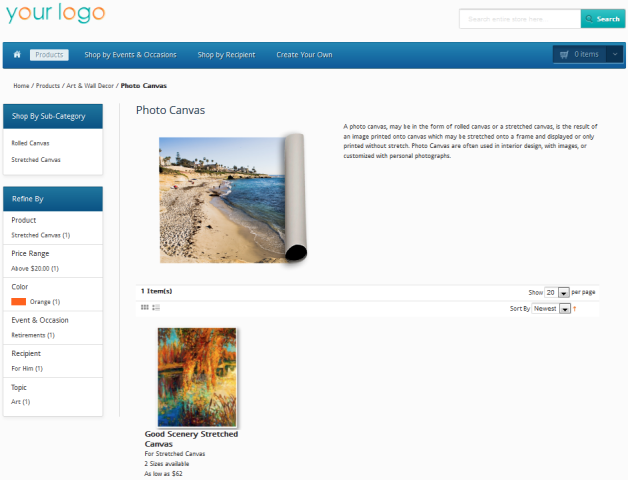 Live Demo
To view Live Demo of Photo Canvas, Click Here