Great software, support and experience.
"What was the best part about using Pixopa?
Pixopa is a extremely feature rich out of the box and well laid out for the average user. The vast majority of customers have no issues using the tools and creating a design within Pixopa upon their first experience with the software.

Keeping it simple for the average user while offering a great deal of functionality is important and Pixopa does a pretty good job of that. The price point. You're getting a lot of functionality, features and support for the cost. As Pixopa continues to grown from version to version the functionality and features grow as well becoming more intuitive and more stable. The most recent update offered a some great advances for mobile devices.

We've been through a few major updates so far and each one has helped with customer satisfaction and increasing our conversion rate. Admittedly though there are some more advanced features that aren't quite there yet which need some more time to be developed and tested, we simple disabled those for the time being. Things such as blurring text, opacity and text warp, not core features like adding text, etc.

Amit and his team are very helpful, patient and willing to work hard to achieve the goals of their customers. We've been working with them for years on several different platforms and projects. They took a vested interest in our projects and work with us as a team rather than the "turn and burn" mentality that a lot of development companies."
– Adam Springer
Owner, Bottle Your Brand,
USA

eCommerce Website.
"What was the best part about using Pixopa?
Brilliant Customer Service, Great Functional website, HTML based online design tool which works on smart phones and tablets.

What would you change about your experience with Pixopa?
Honestly in 1.5 years I would say "partnership" I haven't had any bad experience and I will highly recommend them.

Overall Feedback
I have started working with Pixopa, Oct 2015 when I decided to create my new website BannerStandNextDay, based on previous experience I new with growing smart phone and tablet user I was in a need of an eCommerce Website for my large format products which offers online design tool in HTML base, I started shopping around, google search, attending in print shows and final I found Pixopa, first I was kind of hesitating since they were Indian base and I was worry about time deference and customer service, but finally I decided to give them a shut and I signed for there services, since then I have been using them, I haven't had any negative experience with them in past 1.5 year and I am growing my online business everyday using Pixopa. Thanks you very much for being there."
– Patrick Macertoon
CEO, BannerStandNextDay,
USA
A fantastic partner to have on your side!
"What was the best part about using Pixopa?
They did what they said. It sounds like a simple enough thing but as we had found out the hard way from working with other developers its not always so simple. We were very clear from the onset what we were looking to achieve and how we envisioned our site functioning.

Amit and his team not only helped us achieve our goals they surpassed them and were really helpful through the entire process. Amit and his team really care about their work and it shows in the quality they turn out.

Our design team would submit PSD's to code from and the work came back nearly spot on the first time and when I say nearly you have no idea how critical we can be. I've never had work turned in that needed so little correction it really helped to keep things moving and on schedule.

The support we have received has been fantastic, emails are always answered in a very timely manner but more importantly than fast they get answered completely which is a HUGE time saver in the long run. Their design tool is very complete and offers a fantastic array of options and their quick edit tool makes it easy to adjust design templates with out going into the full tool."
– Rob Allen
President, The TSG Group,
USA
Pixopa's HTML5 Magento plugin has a lot of potential.
"What was the best part about using Pixopa?
Amit Shinde has been helpful in answering our questions and addressing many of the concerns and issues we had. Pixopa was able to get the plugin integrated and functional in our site within 1-2 weeks. However, a Magento plugin of this complexity is bound to introduce some bugs when integrated with our site (especially since our site is already pretty customized with other extensions/modules, class rewrites and so on).

Sure enough, that's what happened...the vast majority (months) of the integration development process was spent fixing bugs, adding optimizations, adding a few customizations and tweaking. I think a lot of the fixes and optimizations that were made during our integration can be applied to Pixopa's other customers. I'd also like to mention that the tool really does produce WYSIWYG PDF output nearly 100% of the time, especially if it's configured to produce vector PDFs.

However, if you're really particular about accuracy, I recommend that you restrict image uploads to image formats only (JPG, PNG, etc.)...don't allow your users to upload PDFs, because the design tool will rasterize them into an image (which may cause color shifts) before displaying on the canvas. Also, when designing templates, if you're going to use an image for a background, Pixopa recommends that the image be a high-resolution JPG. Pixopa's plugin does support MageWorx's "Advanced Product Options" extension, which is nice.

Just note that the plugin scans the names of the product options for keywords such as "size" and executes additional behavior if a product option has that keyword. Pixopa's Magento plugin is very feature-rich (some folks felt it was a tad TOO feature-rich) and for the most part quite intuitive. That was a huge reason why we opted to go with it instead of another company's HTML5 designer solution."
- Anthony Holsome
QuantumPostcards, USA
Hear what our clients are saying About Us

- Rigoberto Renteria
Owner, Deconursery,
USA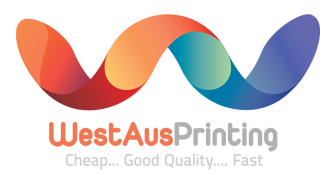 - Clayton Kieliszewski
Owner, WestAusPrinting,
Australia

The end result came out just as we imagined!
"AnImageEvolution.com is the hottest new metal print website on the internet… thanks to Amit and his team at Pixopa! We spent weeks searching for a platform that would fit our needs. We were looking for a Magento based website with an online designer. There's a bunch of online designers on the market but they don't compare to the designer from Pixopa.

First off, we wanted to make sure it was HTML5 based and not created with flash. Our new online designer works on all pc's and Macs, including tablets and smartphones, with no issues! It also allows us to upload templates of any size and shape. Not to mention, it's loaded with features. The whole site and online designer is user friendly and the Admin side is great – allowing us to track everything we need.

Amit and his team of professionals, at Pixopa, are great to work with and we look forward to a successful business relationship. They were very patient with all our needs and everything was done in a timely manner. The whole process, from beginning to launch, went smoothly due to the knowledge and team work provided by Pixopa. You guys are great!

The end result came out just as we imagined. Check it out for yourself at – www.animageevolution.com

I highly recommend these guys!

Thanks again for all your hard work."
– Jake Burns
Vice President, AnImageEvolution,
USA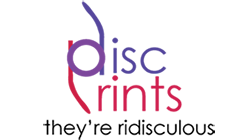 Most versatile and slickest online designer available today!
"I own and operate a small print services business and decided it was time to have a web presence this year. I researched different vendors and solutions to make it possible for my customers to design their own art online and submit it to me for printing. Many of the solutions I found were extremely cost prohibitive for a small business like myself, and others were either too complicated or lacked too many features to make it an actual designer.

Pixopa has, what I feel is, the best, most versatile and slickest online designer available today. The interface for both the customer and the Admin is intuitive and easy to navigate, and Pixopa's design and support teams are both top notch. I look forward to partnering with Pixopa for a long time.
– Chris Denton
Owner, DiscPrints,
USA

Constantly improving their tool to support the demands of print industry.
"We have enjoyed working with Pixopa for a number of years now and highly recommend their services, they are truly industry leaders. Constantly improving their tool to support the demands of print industry.

I had done plenty of research worldwide before choosing Pixopa as a web partner and they have not let me down in any area to date. We use this tool on 2 of our sites at the moment www.uksigncompany.co.uk & www.ukflagcompany.co.uk

Since using this solution, we have seen a 40% increase in the number of orders.

At all the set up of the plattform including payment and logistics services was a fast process. If you have all information you need to make this set up than pixopa makes it within two days.

We look forward to continuing our partnership with Pixopa for many years to come, thank you to Amit and all the team. If you would like to speak to someone in the UK please send us an email to 'sales at uksigncompany.co.uk"
– Adam Robinson
Owner, UK Sign Company,
United Kingdom

Pixopa helped us to understand the business better.
"Flyerprint.ru is an online printing plattform for b2b as well as b2c users. Our vision is to be the market leader in printing business in Russia. For this purpose we need the best usability for our clients as well as a 100 % working plattform we are working with. We made internet a research for web-to-print solutions on the market. To get great and experienced know how is often complecated and not possible to realize without big budget.

We made an analysis which product will match most for our clients as well as for the whole business process. One of our key criteria was that our staffs can easy work with a plattform which alows us to give our clients all information he wants to know about his order.

The online design studio gives furthermore our clients the possiblility to create his own design without know how in complecated design programms.

At all the set up of the plattform including payment and logistics services was a fast process. If you have all information you need to make this set up than pixopa makes it within two days.

Our team was from scratch not full of experts in this spere. Pixopa helped us to understand us the business better. The costumer service is great and your email get answered always as soon as possible.

I can recommend the Pixopa plattform for printing business, because it is fast, in high quality, you can choose your hompage design and don't have to set up some styles with your designer, it allows you to inplement your payment and logistics tools and have many other possibilities to develop the usability and your sales.

The most impressing thing is, that our company is sitting in Russia and we can easy make international business together, per Email, Skype or any other kind of communication. It is easy and we don't need hundreds of meetings to set up a business.

If you have any questions regarding our company cooperation with Pixopa, feel free to ask me."
– Johann Dechant
Owner, FlyerPrint,
Russia
Their work is exemplary!
"We've worked with Amicon many times, always with great results. They really know the details of what they are working on. Their work is exemplary."
– Jim Brockman,
Director of Retainer Services, Alexander Interactive,
USA