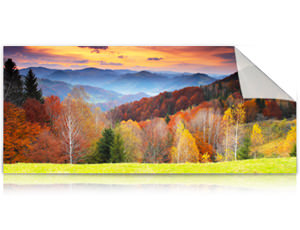 Sell Custom Wall Arts
Sell great ideas of personalized wall art through Pixopa Online Store so that your customers can match their home decor. Give your customers an opportunity to celebrate their love's ability by designing elegant wall arts through the one & only – Design Xpress from Pixopa. Offer your customers endless designing options to choose from to improve their surroundings without spending too much.
Sticky Back Posters
Bolster your clients' branding by selling them exclusive sticky back posters through your Pixopa's Web Store. Usually used as point-of-sale displays because of their adhesive qualities, sticky back posters are used for home decorations too. Help your customers create arresting designs for custom sticky back posters. They can now be repositioned with ease using the excellent composition tools that Pixopa provides.
Photo Enlargements
Sell photo enlargements for personal and business reasons through your Pixopa Web Store. Your customers can now turn their photos and pictures into custom photo enlargements by using Pixopa. Your customers can now turn their digital pictures, scanned canvas creations, digitally mastered or hand drawn illustrations, their child's artwork, or favorite photographs into custom photo enlargements to display their work.
How it Works?
Step 1 – Data Import and Setup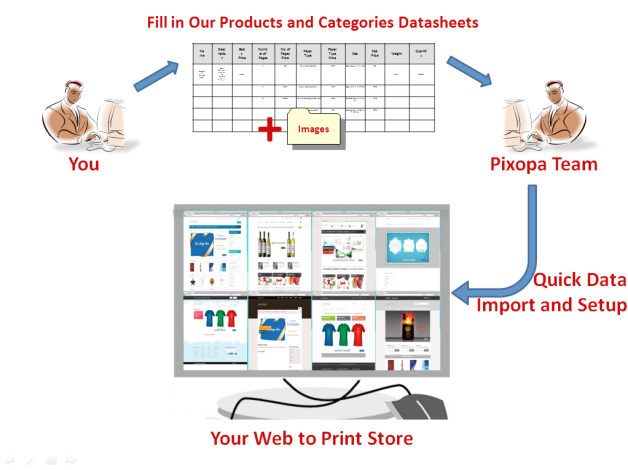 Step 2 – Create Layout and Templates of Wall Arts using Pixopa's Revolutionary Online Design Studio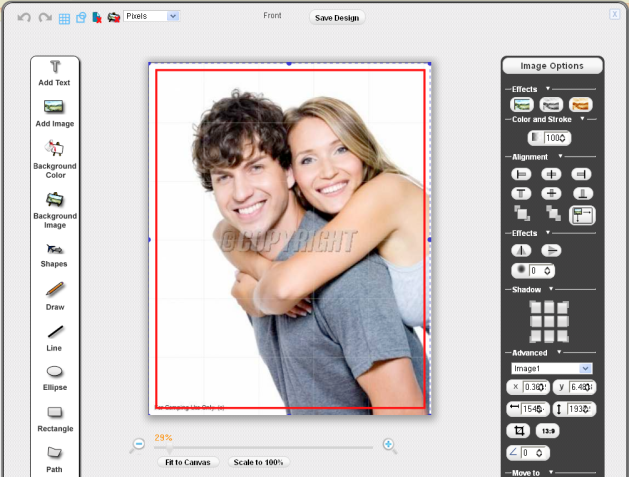 Step 3 – Start Selling Custom Printed Wall Arts Online in your Pixopa Web-to-Print Powered Ecommerce Store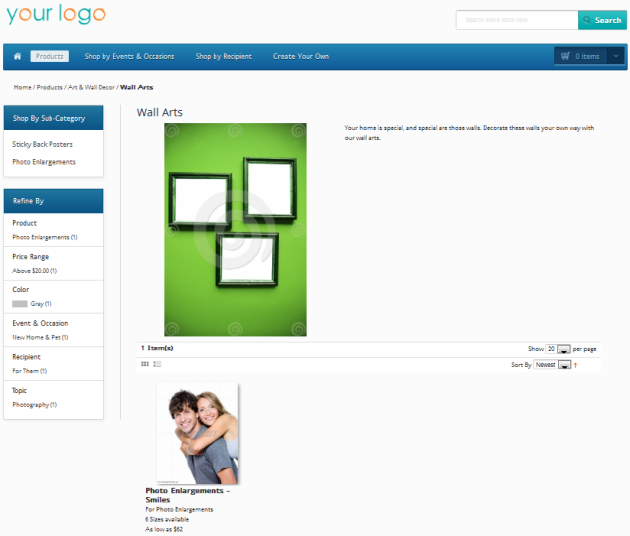 Live Demo
To view Live Demo of Wall Arts, Click Here