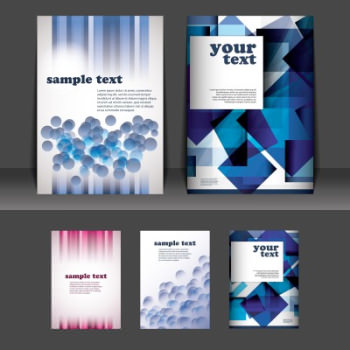 Sell Custom Flyers
Versatile and eye-catchy flyer designing is just made easy with Pixopa Ecommerce. Sell awesome flyers for sundry occasions like political campaigns, real estate marketing, concerts and many more. Your customers can now add zeal to the event by adding their own photos and graphics through Pixopa's Design Xpress. Offer your customers a series of themes to choose from while focusing on their mission critical element – their own input, all made possible through Design Xpress of Pixopa.
Business Flyers
Dazzle your customers by designing impressive flyers created in Pixopa and offer them through your Pixopa Store front. Help you customers create an entrance point for their marketing efforts through flyers. Use Pixopa to offer limitless possibilities to your clients so that they can now design their own flyers with ease.
Die Cut Flyers
Sell die cut flyers so that your customers can define their business identity with professionalism and style. Pixopa's innovative design tools will help them stand above the crowd. They can add a different dimension to their flyers by die-cutting them into different shapes and sizes using exclusive design tools from Design Xpress. Make them add a personal touch to their custom flyers by cutting them into unique shapes.
Night Club Flyers
Get the party started by spreading the word. Offer night club flyers targeted towards the younger audience displaying trendy and hip designs. Help your customers to customize high quality night club flyers using Pixopa by using brilliant colors and text to entice patrons though the door of your nightclub or bar. Let your customers get the message out to their audience by using exclusive messages on their custom night club flyers.
How it Works?
Step 1 – Quick Data Import and Setup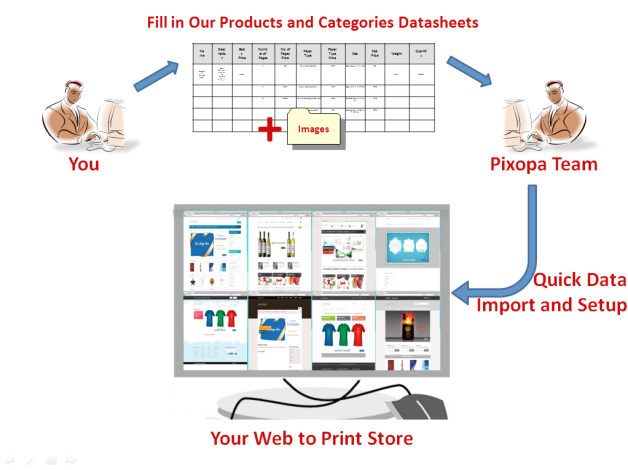 Step 2 – Create Layout and Templates of Flyers using Pixopa's Revolutionary Online Design Studio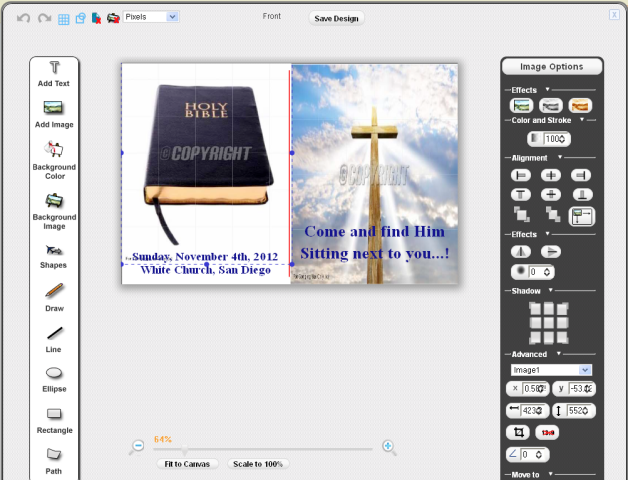 Step 3 – Start Selling Custom Printed Flyers Online in your Pixopa Web-to-Print Powered Ecommerce Store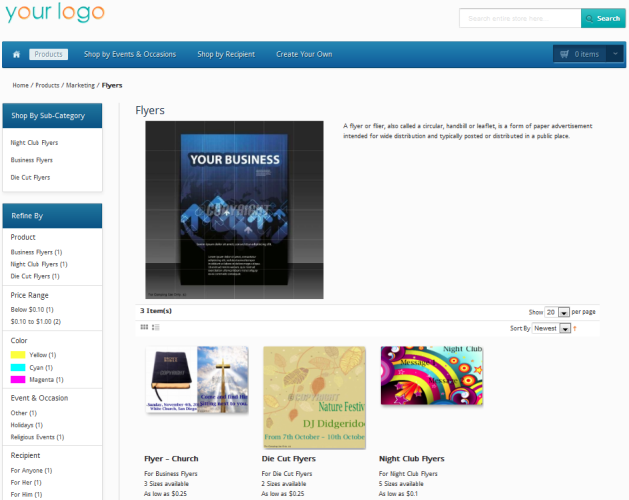 Live Demo
To view Live Demo of Flyers, Click Here