Looking for the right partner who can help you build foundation and successfully launch your business in the digital space! Count on us as an extension to your team.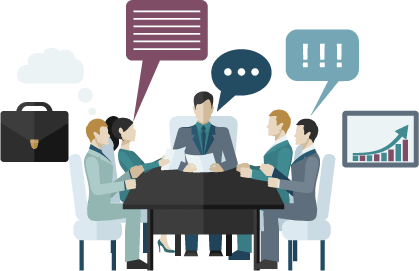 Pixopa provides web development consulting for any type of business. Whether you are a startup on a shoe-string budget or an established player venturing out in the online space, we provide professional website consulting to businesses of all types and sizes. Our services will help you in improving your website, increase lead generation thus generating more online sales. Our unique tactics help in identifying the pain areas and provide remedy accordingly thus ensuring that your online business runs on all cylinders.

SaaS (Software-As-A-Service) is rapidly becoming an attractive proposition for organizations as well as Independent Software Vendors (ISV) who plan to adopt outsourced models to automate critical business processes. Pixopa's Consulting team can devise the right fit for your business needs that is secure, scalable and efficient.

Pixopa has been a seasoned provider in delivering turnkey and cost-effective CRM Consulting and Services to both B2B & B2C enterprises. These services cover Configuration, Business Analytics, Customization, Integration and Support. Our services support complex B2C and B2B sales processes thus optimizing CRM opportunities to the fullest.

Save time and minimize risk associated with E-commerce operations with Pixopa E-commerce Consulting. We navigate the intricacies of technical evolution and selection thus utilizing our deep E-commerce expertise for both B2C and B2B business requirements. Our comprehensive E-commerce Consulting services lay emphasis on data-driven decision making and uses emerging technologies to help clients achieve desired results.