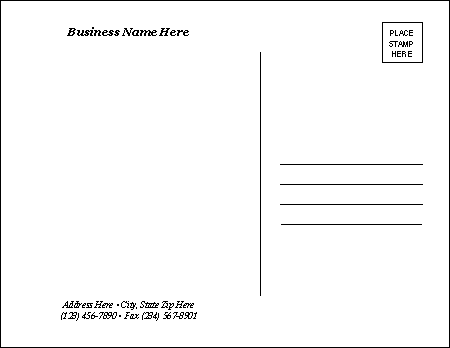 Sell Custom Postcards
Sell postcards through your Pixopa Store that are ideal for sending out discounts or just to delight customers. Your customers can now use the perfect tools offered by Pixopa to design immaculate invitations for anniversaries, birthdays, weddings. Be it a moving announcement or a graduation invitation or just sending a thank-you note, you can cover it all with a wide assortment of menus through Pixopa.
Folded Postcards
Make your customers design appealing folded postcards by making them choose from numerous postcards designs from your Pixopa Web Store. With excellent designing tools from Pixopa, your customers can create brand awareness, strengthen their brand image and build brand loyalty. Custom printed postcards are a great inexpensive way to advertise. Make your customers capture the spirit of their business in full color using the superb designing tools of Pixopa and post much more than just a message. With Pixopa, your customers can cross promote with another business with each business on one side of the advertising postcard.
Standard Postcards
Help your customers to hit their target market and explore limitless designing possibilities by offering standard postcards through their Pixopa Web Store. Standard postcards are a simple, inexpensive, and flexible direct mail marketing tool. They can be used to close sales, generate leads, cultivate return business, or introduce new products. Custom standard post cards are an ideal choice for small businesses on a tight budget or companies with a need to communicate multiple times a year with a select target audience. Offer unlimited postcard designs to your customers making your customers yearn for more.
How it Works?
Step 1 – Data Import and Setup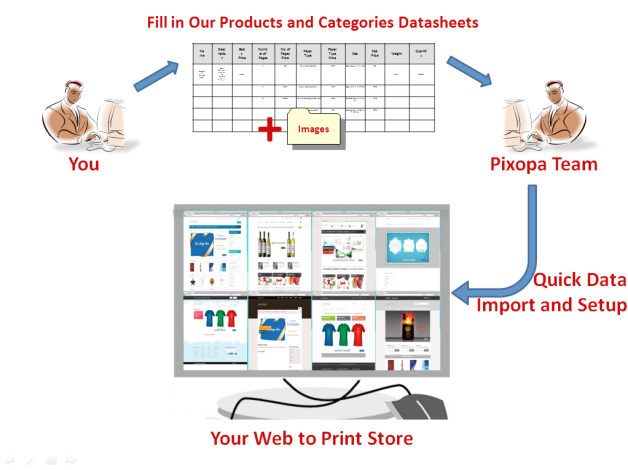 Step 2 – Create Layout and Templates of Portfolios using Pixopa's Revolutionary Online Design Studio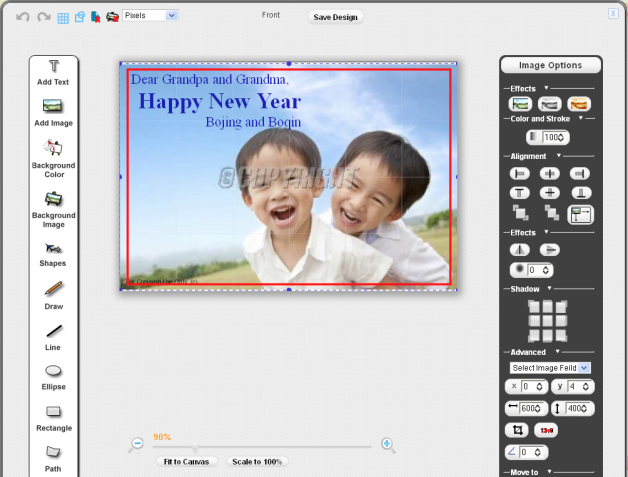 Step 3 – Start Selling Custom Printed Portfolios Online in your Pixopa Web-to-Print Powered Ecommerce Store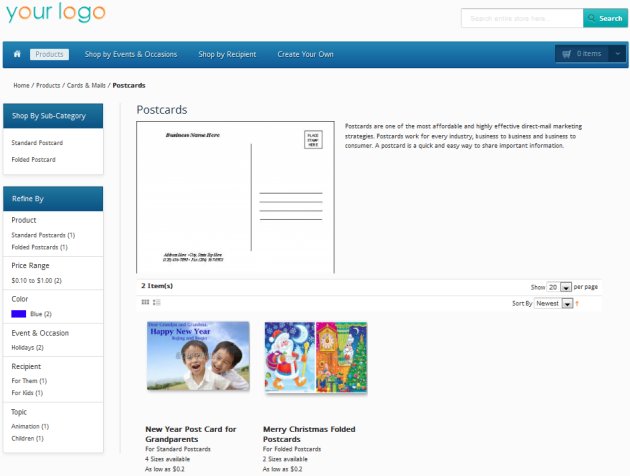 Live Demo
To view Live Demo of Postcards, Click Here