Sell Custom Buttons
Sell buttons for campaigns, parties, weddings, birthdays, reunions and many more through your Pixopa Web Store. Help your customers say it with flair by choosing from a wide range of designs to create their own custom buttons through the ultimate designing experience – Design Xpress from Pixopa.
Rectangular Pin Back Buttons
Sell customized rectangular pin back buttons for all promotional, advertising, and campaign needs through your Pixopa Web Store. Your customers can now insert their logo or message, or for creating a custom name tag for an event using the fast and easy editing tools of Pixopa. A popular choice among fundraising events and other organizations, these personalized rectangular pin back button can serve as a promotional tool as well as a badge for members and supporters to proudly display. Your customers can even promote a cause and be seen over and over again. Buttons are great for promoting bands, ad campaigns, charity events, sales events, slogans and much more.
Round Pin-Back Buttons
Sell custom round pin-back buttons through your Pixopa Web Store for campaigns and promotions. Take advantage of the composition tools of Design Xpress in Pixopa to personalize round pin-back buttons to make people aware if your customers are embarking on a political campaign. People who support the campaign probably will not have any problem wearing these buttons. And everyone will know who they support.
Square Pin Back Buttons
Sell personalized square pin back buttons for food and beverages industry or IT houses using Pixopa's Online Web Store. Custom pin back buttons are a fantastic way to promote your cause and be seen over and over again. Your customers can now use the right texture and composition to create customized square pin back buttons to turn their fans into walking billboards.
How it Works?
Step 1 – Quick Data Import and Setup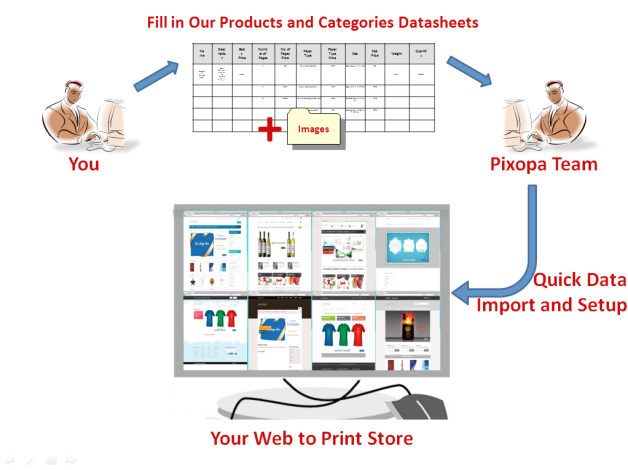 Step 2 – Create Layout and Templates of Buttons using Pixopa's Revolutionary Online Design Studio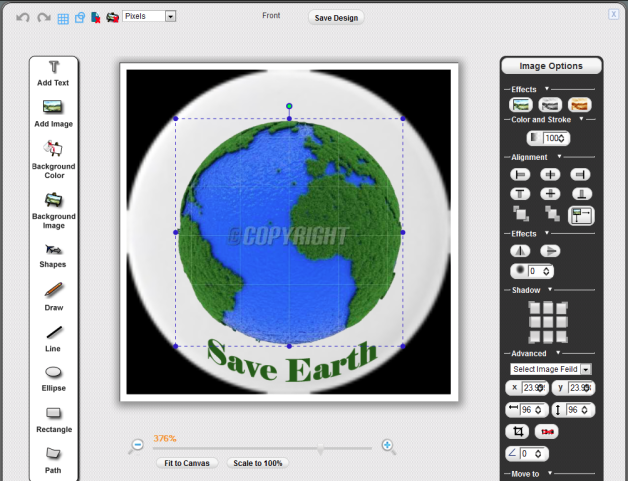 Step 3 – Start Selling Custom Printed Buttons Online in your Pixopa Web-to-Print Powered Ecommerce Store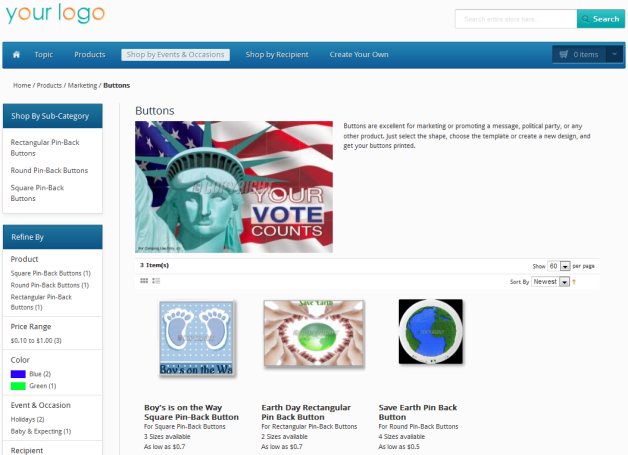 Live Demo
To view Live Demo of Buttons, Click Here