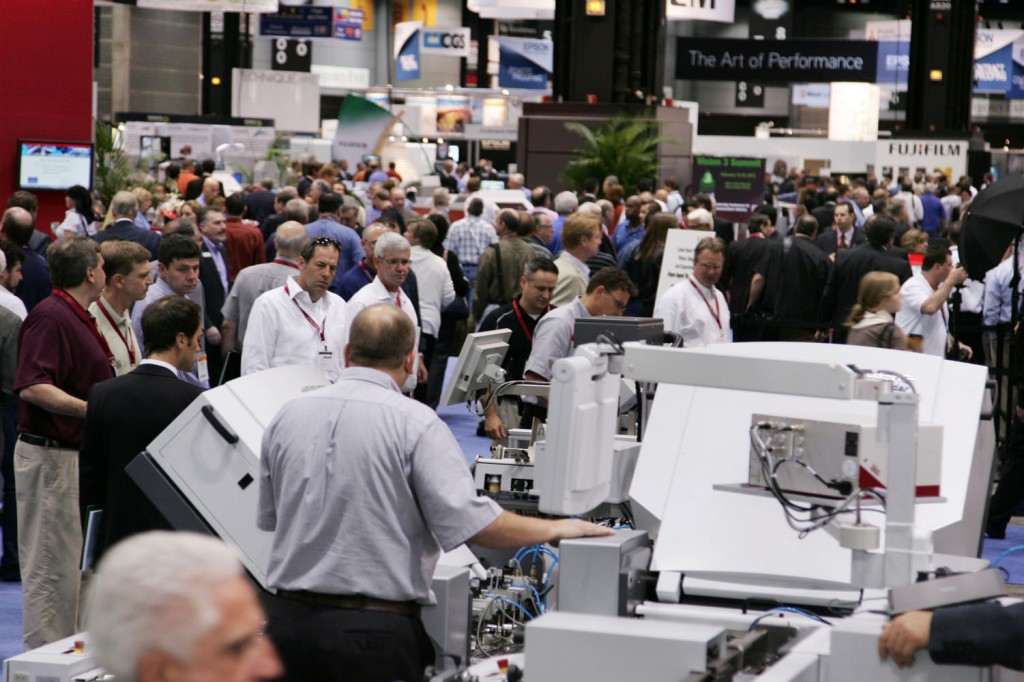 Pixopa debuts at Graph Expo 2012, Chicago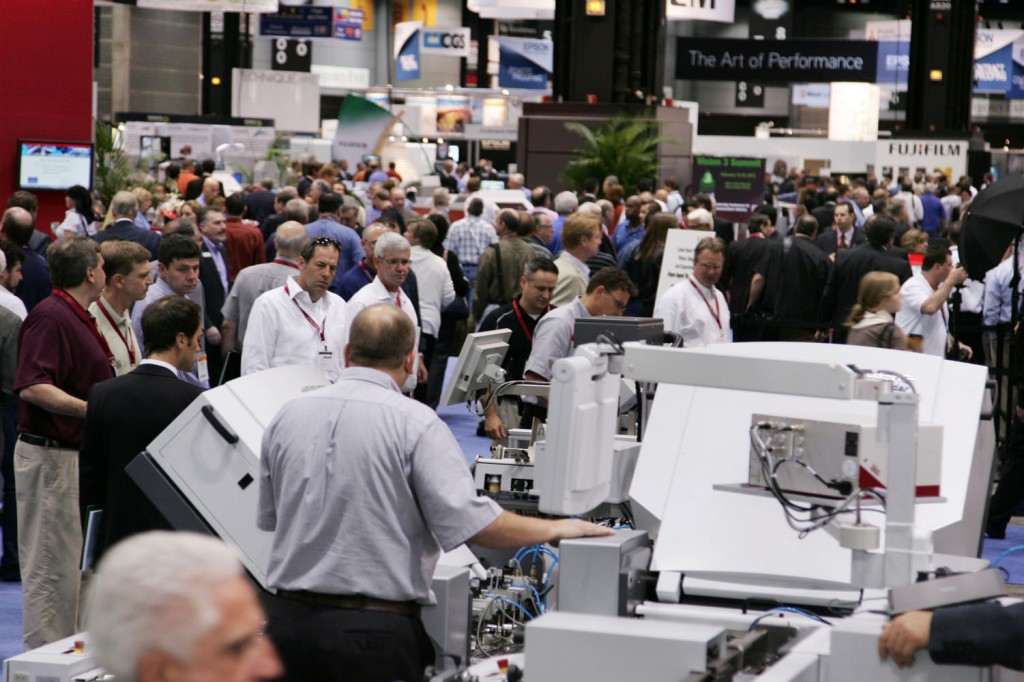 Recognized as the most extensive Pan-American event for offset, digital and hybrid technologies, products and services for commercial, transactional, print, publishing and mailing industries, Graph Expo 2012 offered a diverse spectrum of experience to attendees. Apart from what we had heard about the event, Graph Expo 2012 was quite different than it had been earlier. Although the show was smaller in terms of exhibitors, it was upbeat with the constant hustle of demonstrations and conversations. There were around 2,117 visitors from 80 countries visiting this event this year.
Offset presses seemed to be on a decline with only two companies demonstrating them. Heidelberg had the Speedmaster 52 whereas Presstek had a 52DI digital offset press. Digital printing was an obvious show leader with Kodak showing off their Prosper inkjet machine, a unique mailstream Engage unit from Pitney Bowes and HP demonstrating the HP Indigo 10000 digital press, a B2 format compatible with standard sheet sizes and conventional finishing devices to provide digital print of the same quality as offset. Xerox was demonstrating the new Nuvera 314EA B/W digital press.
It was overwhelming to see new technologies unveiled during the event felicitated with the Must See 'Ems' award. Some of them were as follows:
1. EFI M500 copy and print station allows users to access pay & print in a completely self-serve environment whether the files are being accessed from a USB drive, mobile or cloud accounts.
2. Ricoh announced a new cross-media service enabling customers to point an iPhone or Android phone to any printed surface and link it to any kind of online media.
3. Heidelberg came up with Prinect Image Control which is a print shop workflow that integrates and manages the entire production process.
4. EFI came up with a new capability to optimize and automate a print company's schedule while considering different constraints and parameters.
5. Pageflex lets users to create customized videos that communicate effectively to the viewer.
Post printing and Web-to-print solutions were running a close second in the Marketing Pavilion. It is always a great place as it has offerings from small companies which have a huge impact because of their ability to give customers new revenue streams to their businesses.
Amidst all this, Pixopa was certainly a name to watch out for in this league.
The debut of Pixopa coincided with the Chicago Marathon – probably the 2nd biggest in the United States. We had to go across the marathon track to reach McCormick Place. Fortunately, we did not bump any marathoner down while crossing.
Pixopa was the name to watch out for with next-generation features like Tablet & Mobile enabled HTML5 Design Studio, Template Management Module and extensive Ecommerce capabilities. Although surrounded some of the big names in Web-to-print, Pixopa still managed to stall the audiences with its unique features like dropship and integration with Quickbooks and SugarCRM.
Although there were a decent amount of customers for B2C, we still managed to woo the audience with exclusive business processes. 'This is slick!' was one of the most fashionable comments that we received for months of hard work that went into developing Pixopa as what it is now. We got reviewed as not just 'yet another Web-to-print software', but a complete platform for web-to-print Ecommerce.
On the final day, we summed it up with a fabulous on-the-house party to rock the Marketing Pavilion. All the experienced players did acknowledge us which made us feel good after all the hard work done.
This is just a beginning for many more exciting things to come.