Want to make your business stay fresh and look good to your customers! Your objective is now our goal.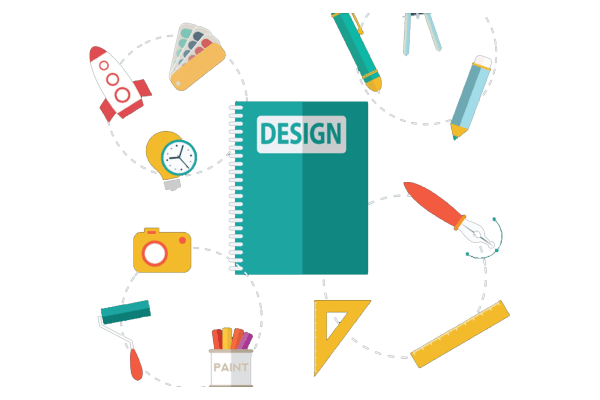 It is very important to keep pace with the current graphic designing concepts and trends to ensure that your clients see refreshing graphics and images when they view your business information in any form – whether it is your website, or your company brochure or even your business card. Design concepts and philosophy are constantly changing as the society gets easily bored seeing the same concepts over and over again.

We at Pixopa understand this mindset very well and strive to provide an awesome visual impact to your business. We know that professional high-quality graphic designing in every marketing aspect is very essential towards the success of every organization.
Services that we offer in Graphic Designing
Brochures are a cornerstone for most businesses. If some part of your business is offline, it is very important to have an aesthetically designed brochure that creates a highly impactful brand or product awareness. We design brochures of all types whether it is die-cut, bi-fold, tri-fold, gate-fold etc.
You have a lot of wedding albums orders with deadlines approaching and editing those images in your regular designing software is a tedious task. Our specialist designing team who has 10+ years in designing albums from across the globe understands your culture and your taste very well. Whether it is an elegant Western wedding, a Bar Mitzvah, a birthday shoot or a vibrant Asian wedding, we can design it all for you.
Your first brand impression is your company logo. We help you in designing a logo that is relevant, innovative and professional.
Your business needs that are displayed needs to reinforce the Brand Identity when your customers view your business information in any form. We at Pixopa have a proven experience in dealing with all. From business cards to corporate stationary design to posters and billboards, we have done it all.
STRATEGIC BRAND MARKETING
Successful strategic marketing is a very powerful business tool. From email designing to branding packaging design to promotional gifts, Pixopa will put that extra effort in getting all your marketing collaterals right to create a powerful impression of your business.
Newsletters have a far more purpose that goes beyond conveying information to their recipients. A newsletter is an amazing yet inexpensive tool that conveys your brand image and engages your company employees and prospects to learn more about company, products and services. Pixopa focuses not only on designing attractive newsletters but also in ensuring that it is delivered effectively towards the audience who would love reading it. Our newsletter designing focuses on producing the desired results in form of website visits and eventually – sales thus imparting a positive brand image in the minds of your readers.
TEMPLATE DESIGNING FOR WEB-TO-PRINT PRODUCTS
You have a web-to-print website and don't have a designer to design those hundreds of templates for your products. Be rest assured when you contact Pixopa. We can design your templates for all kinds of Web-to-Print Products in SVG format.