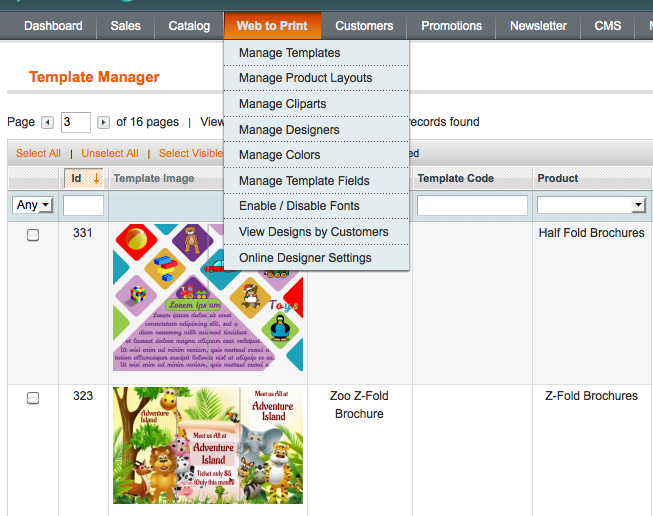 Make your Magento Website a Web-to-Print Powerhouse with Pixopa's Magento Plugin and match the likes of Zazzle or VistaPrint. Pixopa's Magento Plugin is perfect for giving your customers multiple options to easily personalize and sell your Print Products.
User friendly All-in-One HTML5 Online Product Designer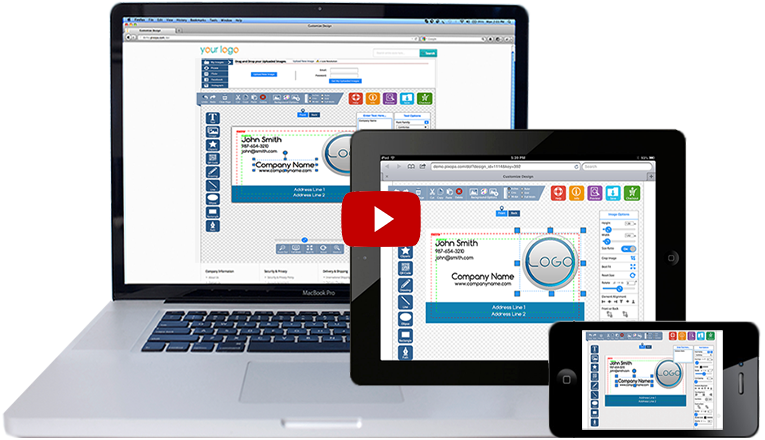 Pixopa's revolutionary HTML5 All-in-One Online Product Designer Studio is created keeping in mind the design artists as well as end-customers. Pixopa's Online Design Tool has features that enable users to create stunning designs and user-friendliness for seamless user experience. It is truly the World's Most Advanced Online Product Designer in the Industry.

Edge miles ahead of competitors in Tablet and Mobile Commerce arena with cutting-edge HTML5 based Online Design Studio. Your customers can easily personalize products on the go.
Configurable Online Designer for your Look and Feel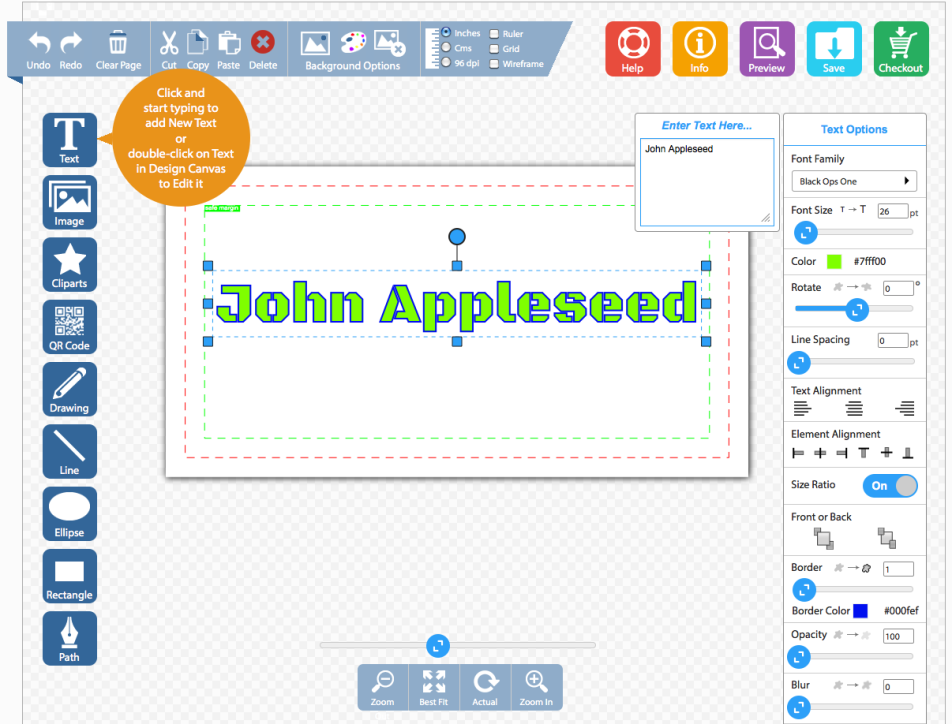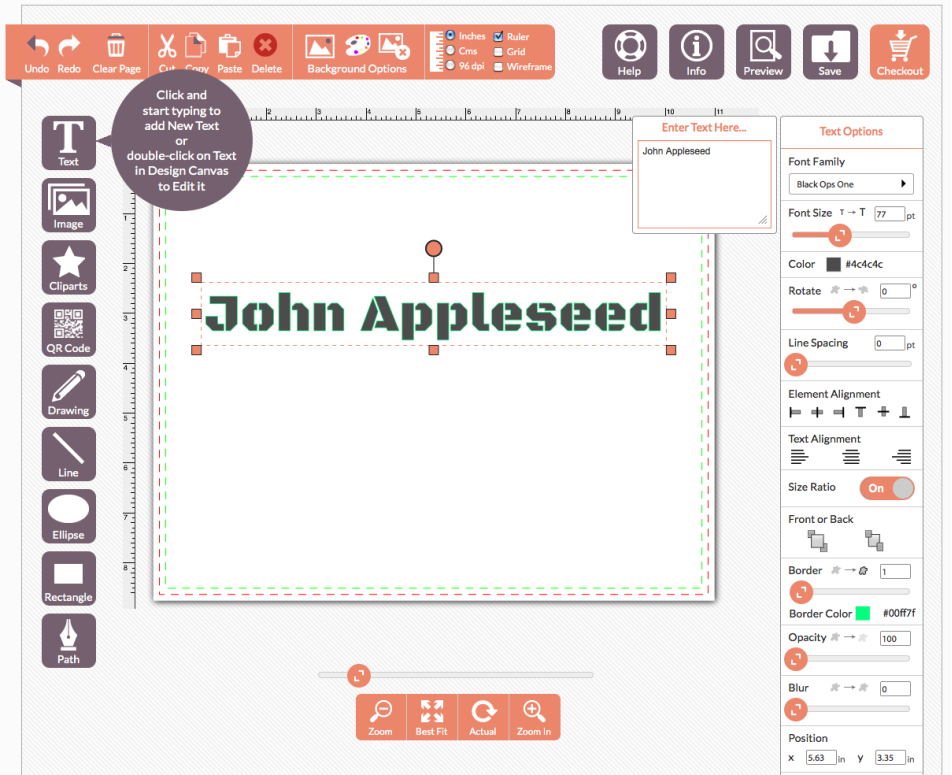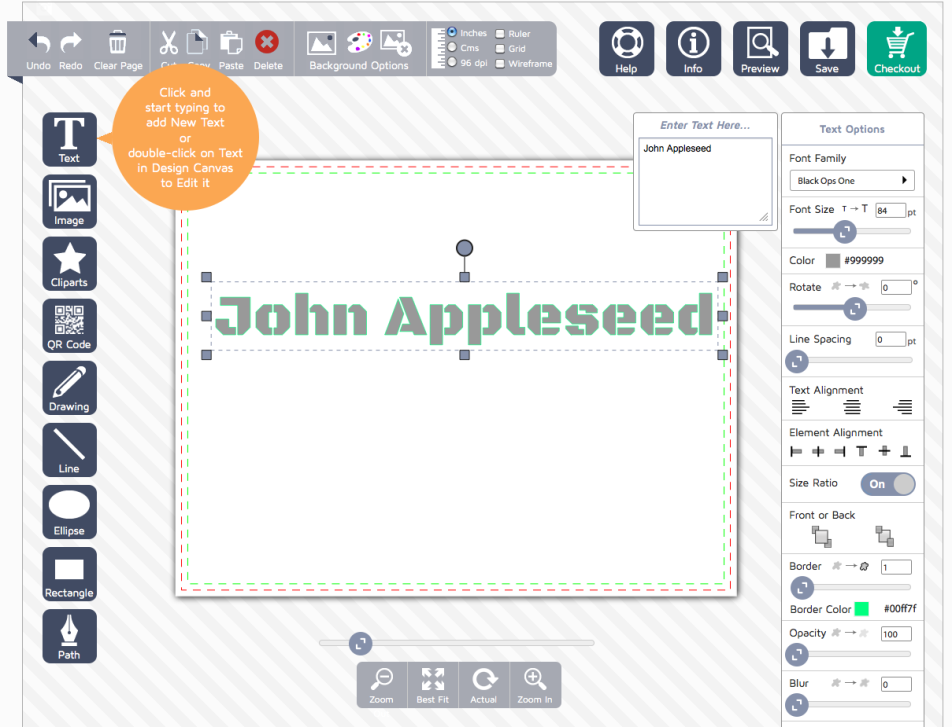 Click on images to enlarge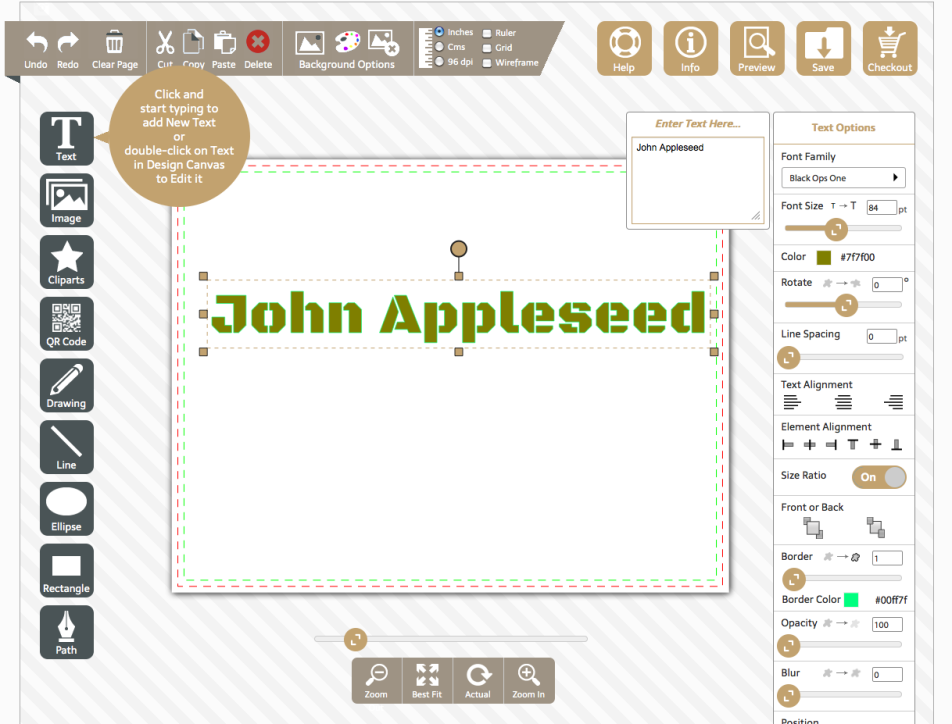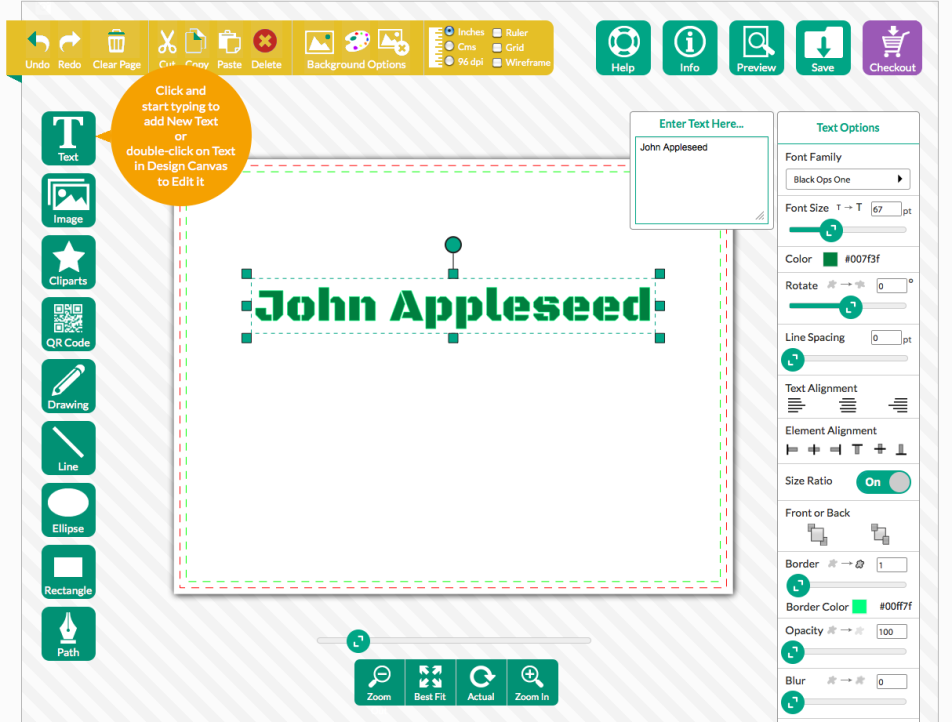 World 1st Configuration based Online Designer gives you control of all Colors of the Online Designer. You can configure all colors and other settings and make the Online Designer look like an integral part of your website theme. More power to you!
Template Builder Module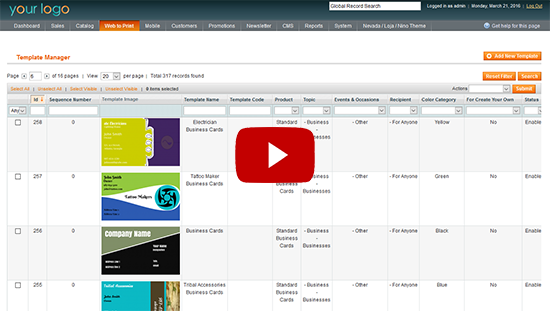 Creating and managing templates is a big task in any (other) web-to-print store, but not in Pixopa Web-to-Print. To help you accomplish this big task very easily, Pixopa Web-to-Print has an advanced template builder module. You can design template with state-of-the-art design studio, associate them to particular products, and different categories, like events, recipients, and topics, make some easy settings, and you are done! It is that easy with Pixopa Web-to-Print Template Builder. Click here to learn more
Designs Refinement by Price, Color, Event, Occasion, Industry, Recipient, Product or Size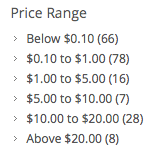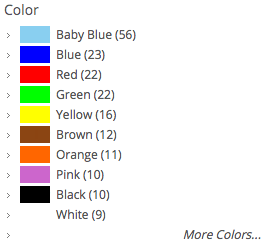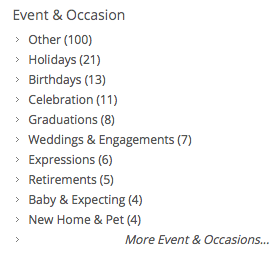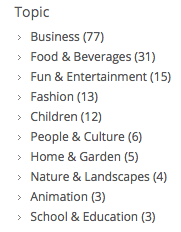 Pixopa uses World renowned Apache Solr Engine – the popular, blazing fast open source enterprise search platform, for high speed display and refinement of Templates. Your customers can easily narrow down to their favorite designs among the hundreds that you may offer. Multiple Refinement facets make it so much easier for customers.
Smart Search of Design Templates
Customers can get overwhelmed with abundance of options and Smart Search System finds the products they're looking for faster. Features include Auto-Suggest Keywords and "Did you mean" search result suggestions etc.
Dynamic Design Personalization with Live Preview from Magento Product Page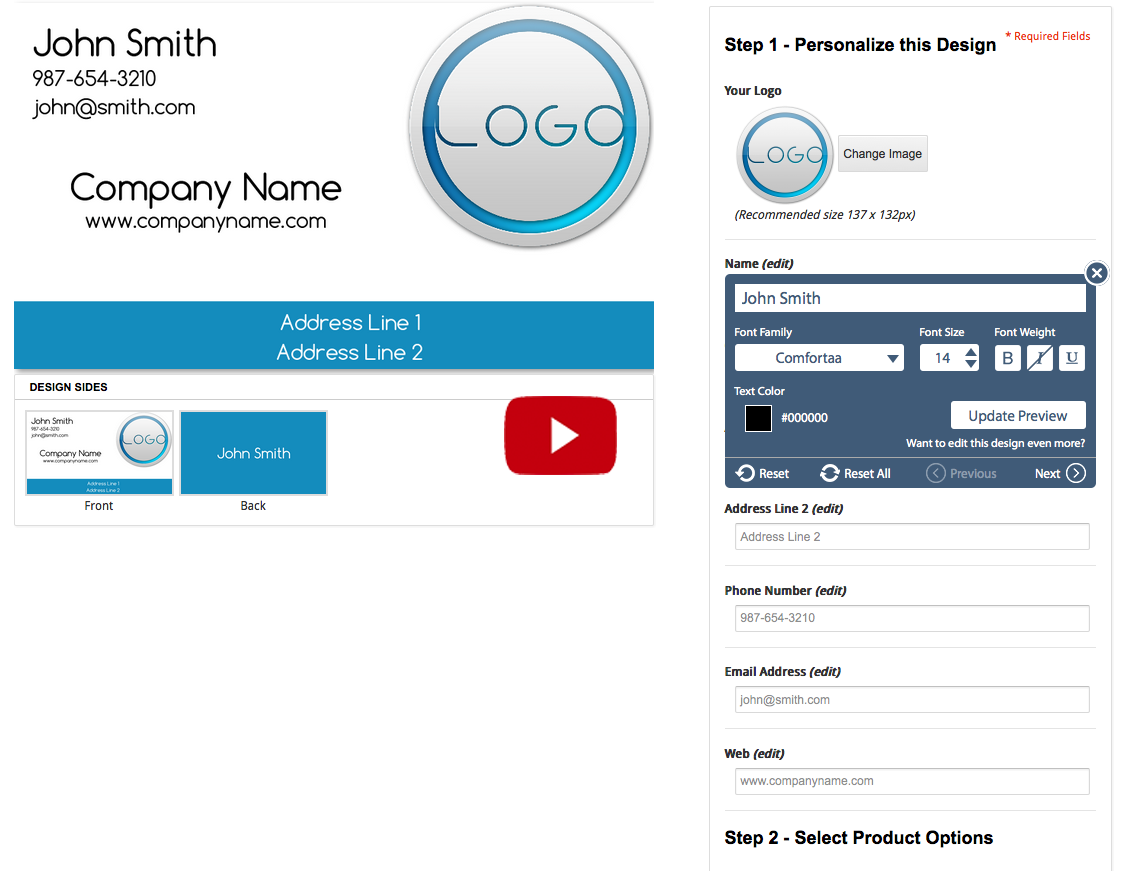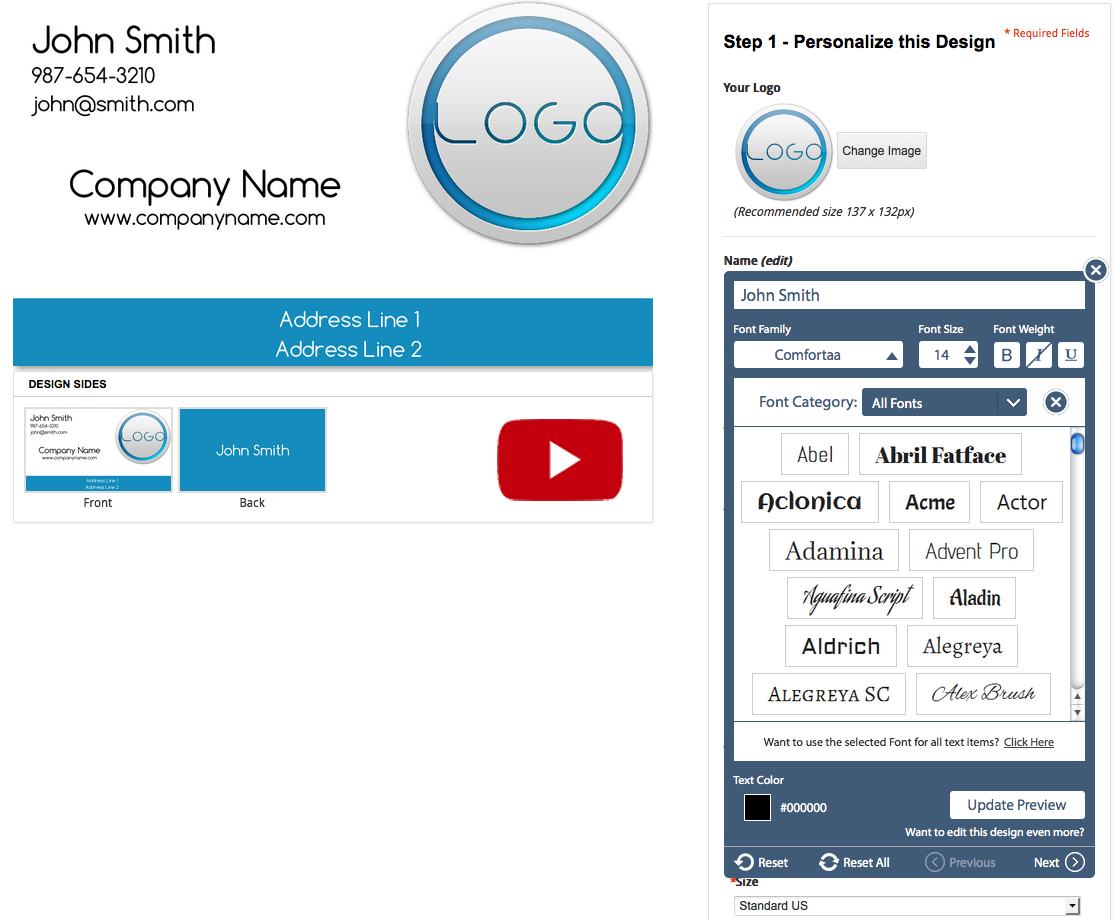 As another powerful alternative to the HTML5 Online Designer, customers can personalize designs from Magento Product Page as well. This works well for designs that just have Text and Image changes and customers can easily modify them without using Online Designer. This helps a lot with better conversion rate as customers can skip Design Tool completely and order quickly.
Intuitive File Uploading Tool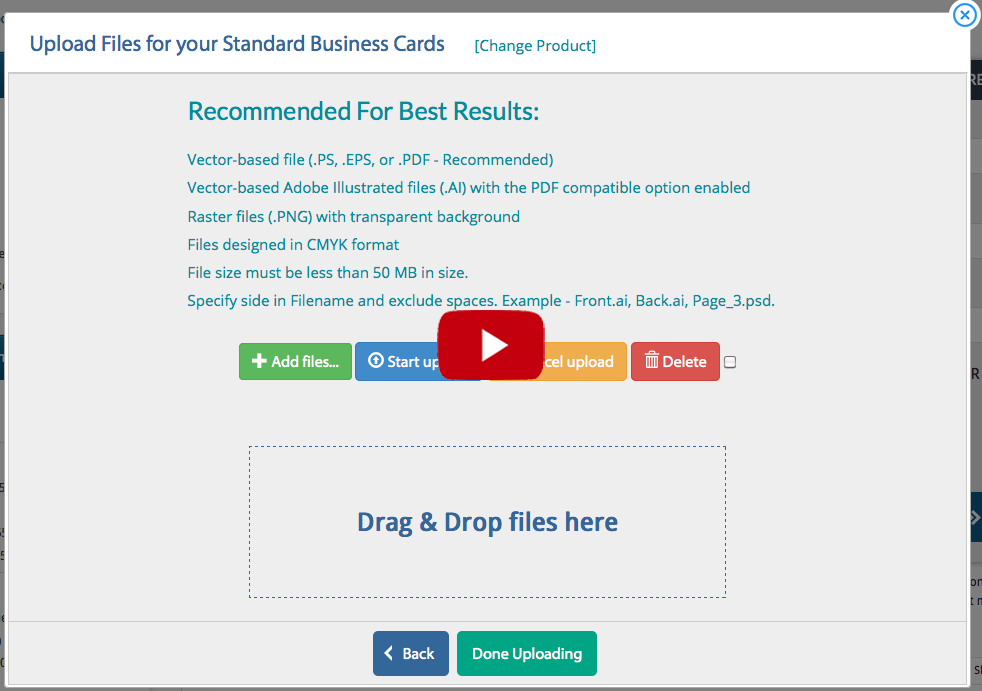 For customers who want to just upload their print ready files, they can use the File Uploader tool and skip Design Tool.
Curved Text (Text on Path) Capability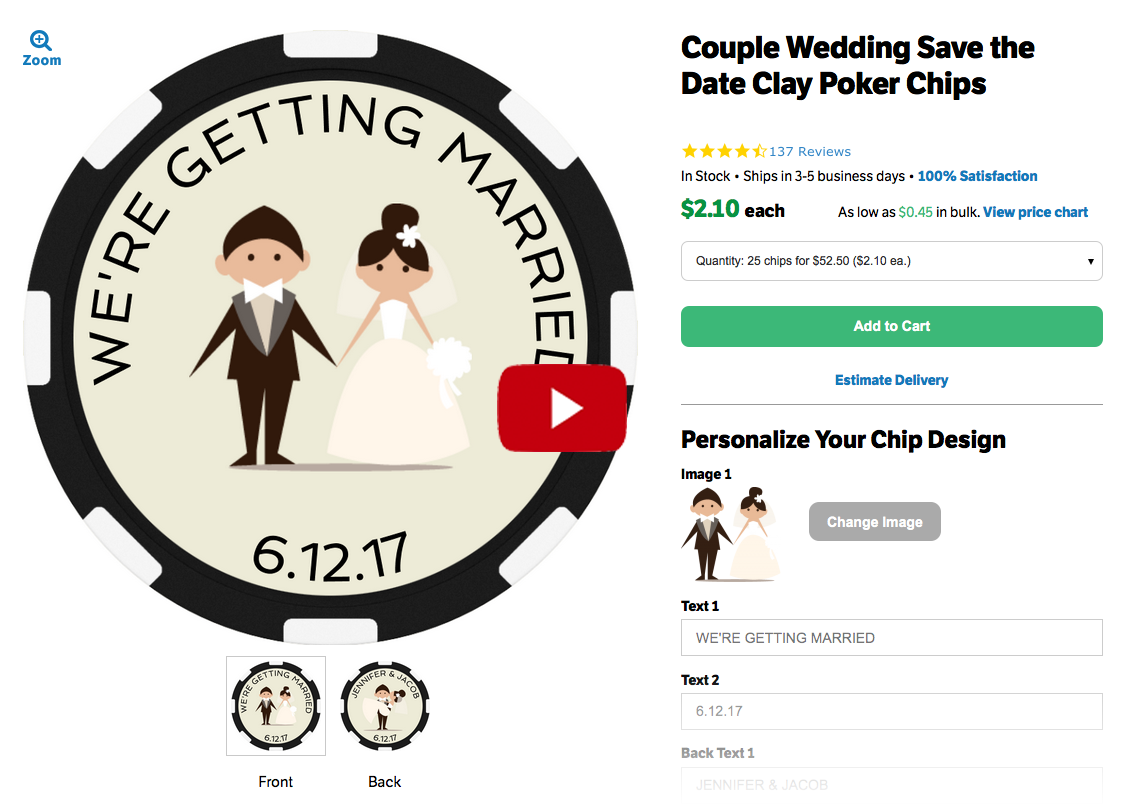 Pixopa Web to Print System has Text on Path feature for showing curved text, which comes in handy for products like Chips, Coins, Stamps and also for more appealing design templates.
Intuitive Order Selection Popup for Customer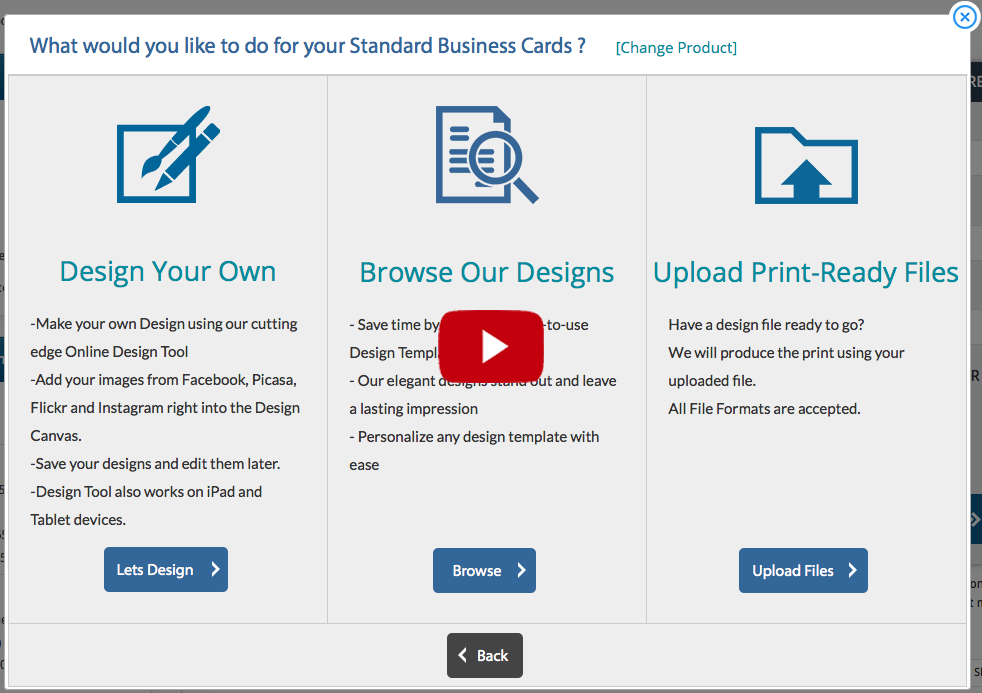 Customers can easily select what they would like to do next on Product Page with this intuitive Order Selection Popup.
Product Masks / Layouts Manager Module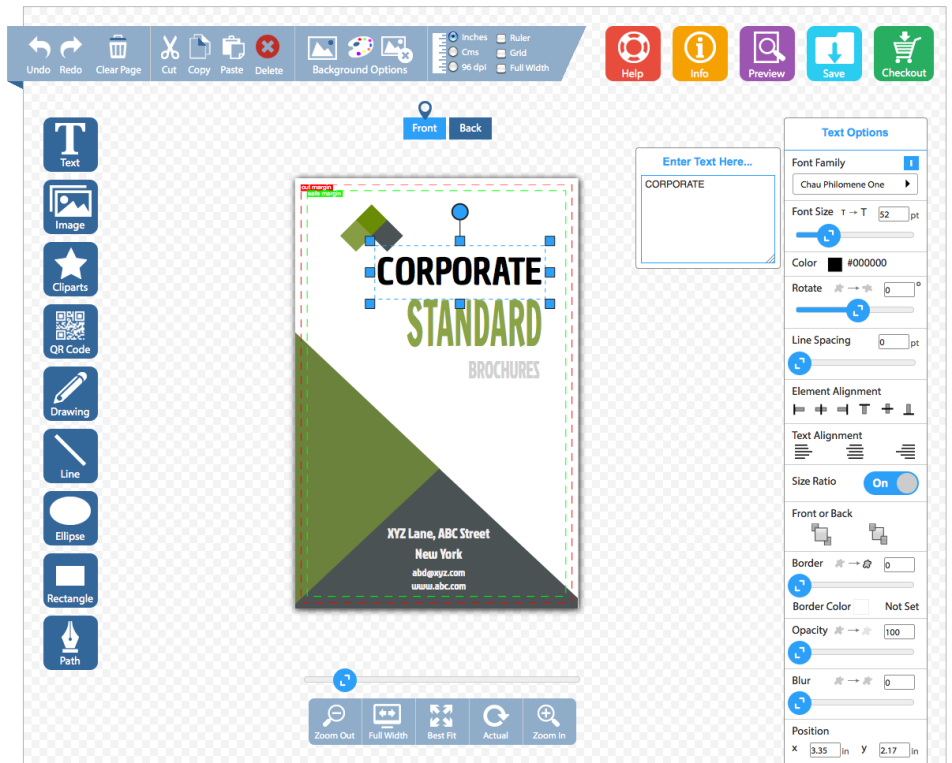 Click on images to enlarge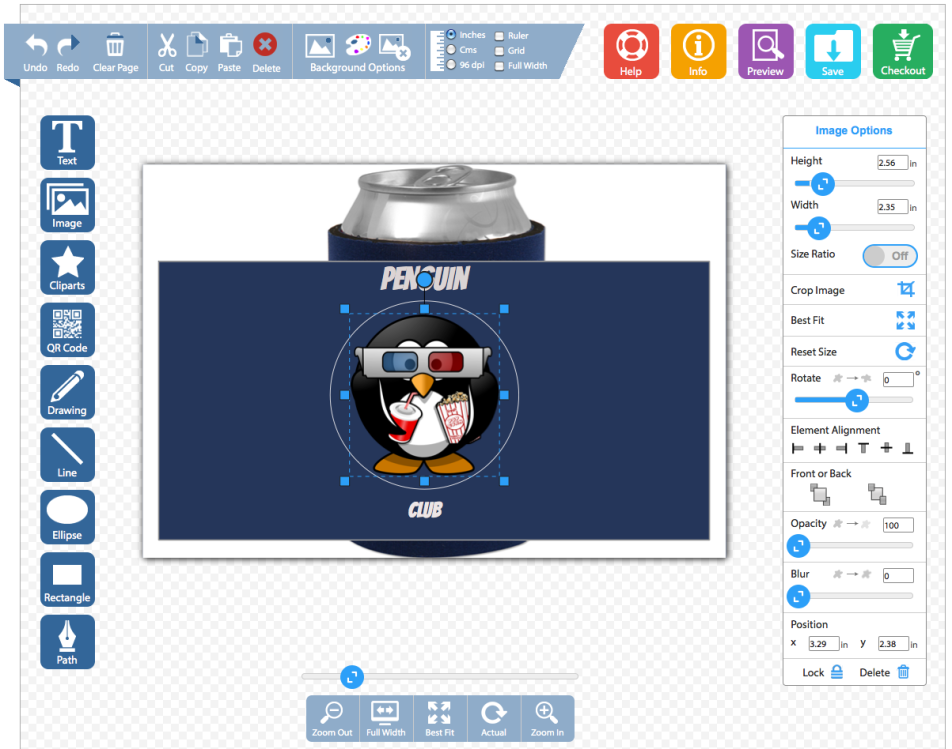 Manage Layouts for Products like Mugs, iPhones, TShirts or Products with Foldlines and display them in Online Designer. This gives customers a good designing experience with a feel of designing on the actual product.
600+ Built-in Fonts
Pixopa Design Studio comes with 600+ built-in Fonts including Google Fonts. These fonts are divided in four groups to help you easily search the required font. Now, enthrall users with ability to include out-of-the-world typography in personalized designs.
Cliparts Manager Module (supports raster images and SVGs) with built-in System Cliparts Library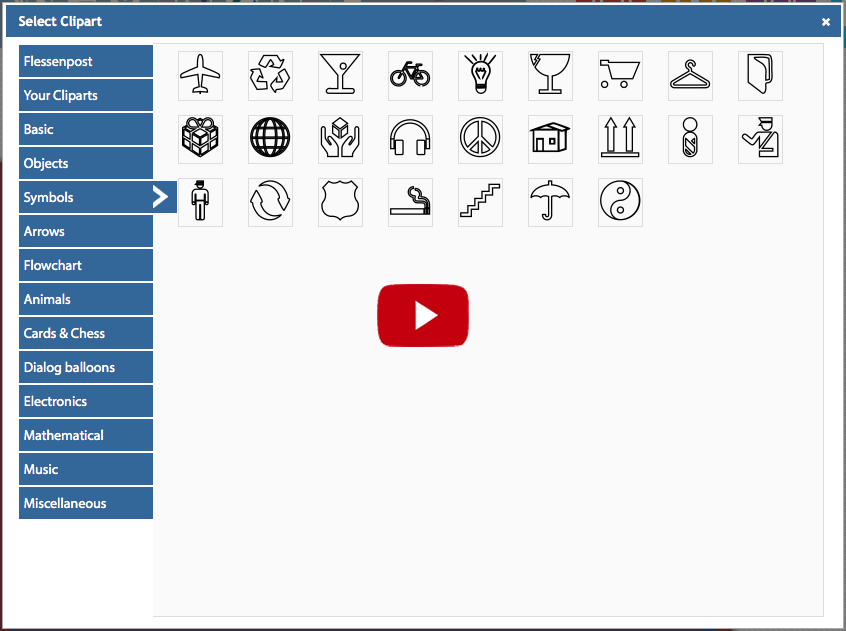 Pixopa Design Tool has inbuilt cliparts to help users create design. There are 300+ cliparts grouped under various categories, like, animals, objects, arrows, mathematical, symbols, etc. For simple drawings they don't need to search for or buy images anymore. Custom cliparts can be added as well using Clipart Management Module.
Vector and Raster PDF outputs. Other print ready outputs are PNG and SVG.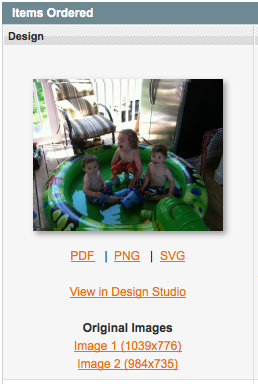 With revolutionary Design Studio technology, high resolution Vector or Raster Print Ready PDF, PNG or SVG Outputs are generated.
QR Code Generator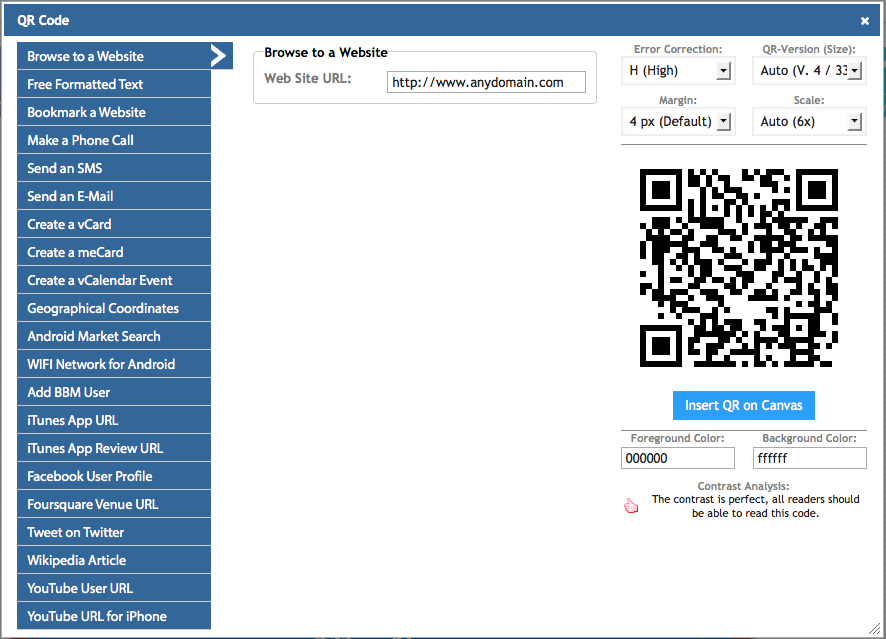 QR Code Generator in Design Tool encodes different data formats like vCards, vCalendar Events, Geo Coordinates and many more into QR codes directly in the Designs.
Images integration with Google, Facebook, Picasa, Instagram and Flickr

Customers can add their favorite and treasured images from Google, Facebook, Instagram, Flickr and Picasa into their product designs easily.
Images Filters like Instagram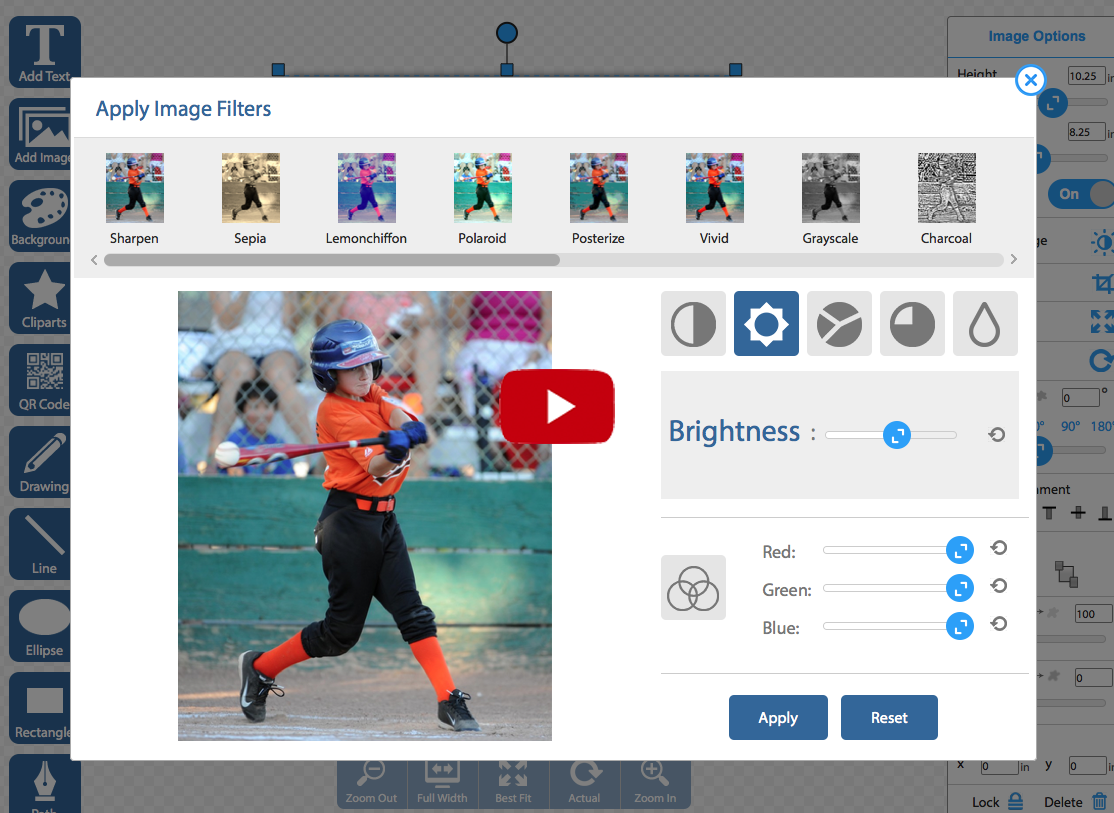 Customers can enhance images and apply filters like Sepia, Grayscale, Vivid tones just like Instagram.
SVG file support in Online Designer for quick Template creation
Creation of Templates form scratch can be pretty cumbersome in any Online Design Tool. Which is why, our system has ability to import SVG files directly into Design Tool. Any Photoshop or Illustrator Files can be easily exported to SVG format. This helps save a lot of your valuable time.
Image cropping ability
Images can be easily cropped from Design Tool or from Product Page.
CMYK / RGB customer images supported
Our system detects any CMYK images uploaded by customers and converts them to RGB for display on monitors. Final Print output keeps the original Colorspace intact. Also, Print output can be in CMYK or RGB Colorspace and in Raster Format.
Single line and Multi line Text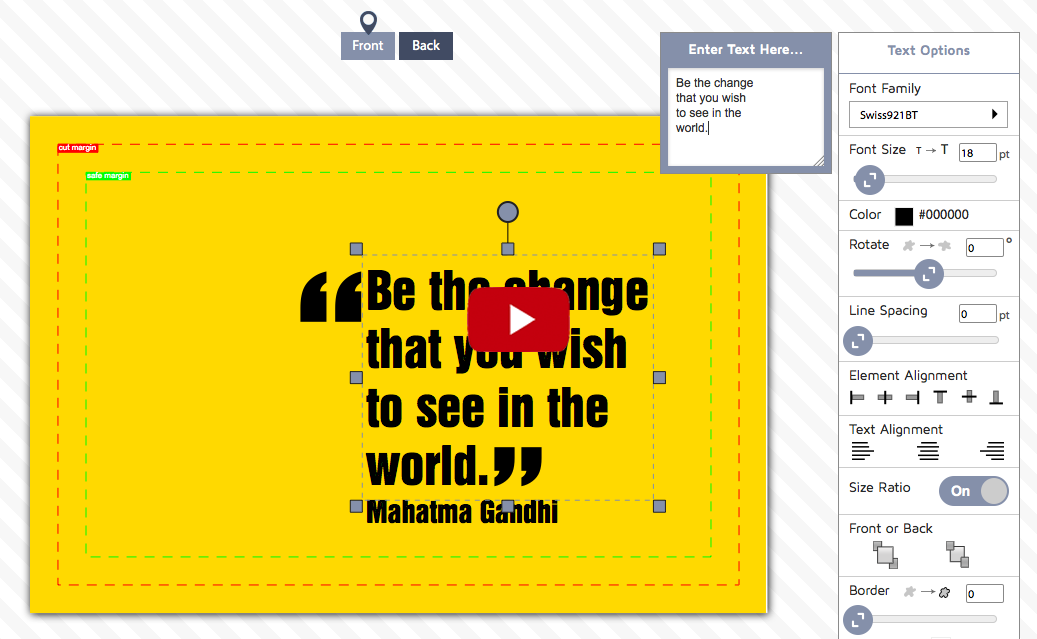 Not a lot of Online Design Tools out there have ability of Multi-line Text. With our nifty Text tool, customers can add Single Line or Multi-line Text easily in the Designs. The Text Box where customers enter their text has handy feature of Spelling Correction as well.
Support for Product of any Size, Shape and Sides
Our Design Tool is very flexible and supports any format like Customizable Apparel, Card / Mail, Gifts, Marketing, Outdoor Signage and Office Products.
White-labeled Plugin without 'Powered By Pixopa' logo
With White-labeled Solution, your customers will not get distracted by seeing the actual creator of software. This will be build high confidence in your brand and the technology offered by you.
Supports Any Language
The Design Tool can be translated in any languages. Currently, we have translations for Turkish, Arabic and Russian.
Products can be managed using Magento Catalog Manager
With a few additional attributes, any Magento Product becomes Web to Print ready.
Works on Magento Community Edition 1.6+