Sell Custom T-Shirts
Pixopa is the expert when it comes to designing t-shirts for a team, school or company. Sell custom t-shirts from your Pixopa Store where customers can create their own t-shirt design using matchless tools from Pixopa's Design Xpress. Offer a vast range of t-shirt designs so that your customers can celebrate life's important milestones by designing their t-shirts in Pixopa.
Kids T Shirts
Sell kids t-shirts for birthday parties or a family reunion through Pixopa's Web store. Make the kids stand out in big events in their very own custom t-shirts to match the rest of the group. Your customers can simply pick up a product, add their image, add a touch of creativity and text – and they have a perfect tee for kids.
Ladies T Shirts
Sell custom ladies t-shirts for great styling, color and fashion through your Pixopa Store front. They are great for businesses that embrace trendy lifestyle like spas, salons, restaurants, night clubs or health clubs. With the right combination of text and images in Design Xpress of Pixopa, your customers can now personalize their t-shirts with their thoughts.
Men's T Shirts
Give a personalized look to conventional t-shirts by selling them through your Pixopa storefront. Your customers will look awesome by designing their t-shirts using customized designing tool from Pixopa. They can now support their favorite team, sport their favorite saying or advertise their company with a customized t-shirt that is DIY! From basic tees to raglans to long sleeves, you can cover them all using Pixopa.
How it Works?
Step 1 - Data Import and Setup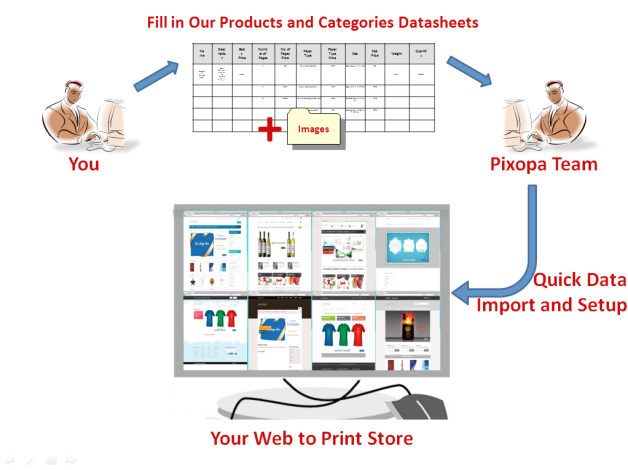 Step 2 - Create Layout and Templates of T-Shirts using Pixopa's Revolutionary Online Design Studio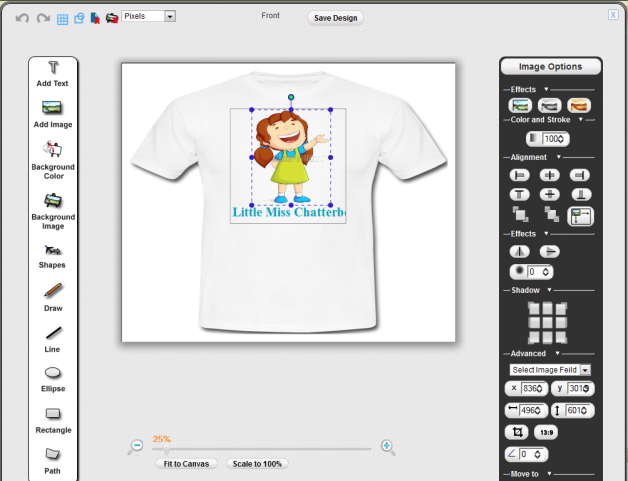 Step 3 - Start Selling Custom Printed T-Shirts Online in your Pixopa Web-to-Print Powered Ecommerce Store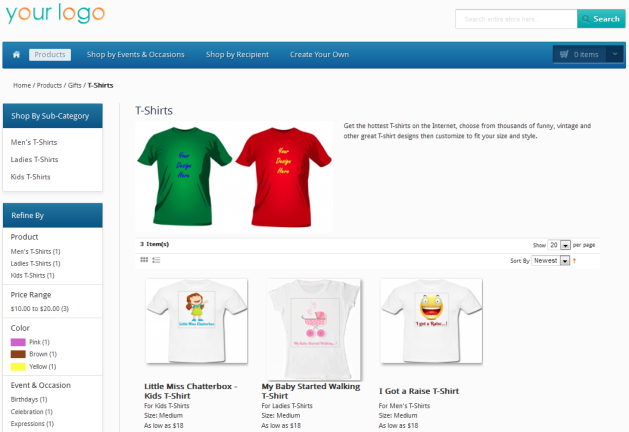 Live Demo
To view Live Demo of T-Shirts, Click Here