AnImageEvolution.com is the hottest new metal print website on the internet… thanks to Amit and his team at Pixopa! We spent weeks searching for a platform that would fit our needs. We were looking for a Magento based website with an online designer. There's a bunch of online designers on the market but they don't compare to the designer from Pixopa.
First off, we wanted to make sure it was HTML5 based and not created with flash. Our new online designer works on all pc's and Macs, including tablets and smartphones, with no issues! It also allows us to upload templates of any size and shape. Not to mention, it's loaded with features. The whole site and online designer is user friendly and the Admin side is great – allowing us to track everything we need.
Amit and his team of professionals, at Pixopa, are great to work with and we look forward to a successful business relationship. They were very patient with all our needs and everything was done in a timely manner. The whole process, from beginning to launch, went smoothly due to the knowledge and team work provided by Pixopa. You guys are great!
The end result came out just as we imagined. Check it out for yourself at – www.animageevolution.com
I highly recommend these guys!
Thanks again for all your hard work.
– Jake Burns, Vice President, AnImageEvolution.com, USA
---
I own and operate a small print services business and decided it was time to have a web presence this year. I researched different vendors and solutions to make it possible for my customers to design their own art online and submit it to me for printing. Many of the solutions I found were extremely cost prohibitive for a small business like myself, and others were either too complicated or lacked too many features to make it an actual designer. Pixopa has, what I feel is, the best, most versatile and slickest online designer available today. The interface for both the customer and the Admin is intuitive and easy to navigate, and Pixopa's design and support teams are both top notch. I look forward to partnering with Pixopa for a long time.
– Chris Denton, Owner, DiscPrints.com, USA
---
We have enjoyed working with Pixopa for a number of years now and highly recommend their services, they are truly industry leaders. Constantly improving their tool to support the demands of print industry.
I had done plenty of research worldwide before choosing Pixopa as a web partner and they have not let me down in any area to date. We use this tool on 2 of our sites at the moment www.uksigncompany.co.uk & www.ukflagcompany.co.uk
Since using this solution, we have seen a 40% increase in the number of orders.
At all the set up of the plattform including payment and logistics services was a fast process. If you have all information you need to make this set up than pixopa makes it within two days.
We look forward to continuing our partnership with Pixopa for many years to come, thank you to Amit and all the team. If you would like to speak to someone in the UK please send us an email to 'sales at uksigncompany.co.uk'
– Adam Robinson, Owner, UKSignCompany.co.uk and UkFlagCompany.co.uk, United Kigdom
---
– Rigoberto Renteria, Owner, Deconursery.com, USA
---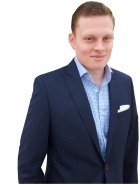 Flyerprint.ru is an online printing plattform for b2b as well as b2c users. Our vision is to be the market leader in printing business in Russia. For this purpose we need the best usability for our clients as well as a 100 % working plattform we are working with. We made internet a research for web-to-print solutions on the market. To get great and experienced know how is often complecated and not possible to realize without big budget.
We made an analysis which product will match most for our clients as well as for the whole business process. One of our key criteria was that our staffs can easy work with a plattform which alows us to give our clients all information he wants to know about his order.
The online design studio gives furthermore our clients the possiblility to create his own design without know how in complecated design programms.
At all the set up of the plattform including payment and logistics services was a fast process. If you have all information you need to make this set up than pixopa makes it within two days.
Our team was from scratch not full of experts in this spere. Pixopa helped us to understand us the business better. The costumer service is great and your email get answered always as soon as possible.
I can recommend the Pixopa plattform for printing business, because it is fast, in high quality, you can choose your hompage design and don't have to set up some styles with your designer, it allows you to inplement your payment and logistics tools and have many other possibilities to develop the usability and your sales.
The most impressing thing is, that our company is sitting in Russia and we can easy make international business together, per Email, Skype or any other kind of communication. It is easy and we don't need hundreds of meetings to set up a business.
If you have any questions regarding our company cooperation with Pixopa, feel free to ask me.
– Johann Dechant, Owner, FlyerPrint.ru, Russia
---
– Clayton Kieliszewski, Owner, WestAusPrinting, Australia
---
"We have worked with Amit and his team at Amicon Tech since October of 2009. From day one our experience has been nothing short of excellent. Amicon has consistently delivered outstanding work, on time and on budget.
What I really appreciate about working with Amit and the Amicon team is their open and clear communication. They are easily accessible and always take time to explain the scope of any project. We had confidence in knowing what was going on with our project every step of the way.
The team at Amicon is extremely knowledgeable and brings direction and organization to any project. From start to finish Amit and his team worked with us to build our site www.bottleyourbrand.com in three months, a project that other companies estimated would take more than twice as long.
In our seven plus years in business we have not found a better team to work with. Contact them for your next project. I guarantee you will be extremely impressed and you will have found a team that takes a sense of ownership in your business and has a genuine drive to help you grow and succeed."
– Adam Springer, Owner, Bottle Your Brand, USA
---
"We've worked with Amicon many times, always with great results. They really know the details of what they are working on. Their work is exemplary."
– Jim Brockman, Director of Retainer Services, Alexander Interactive, USA
---