Pixopa Web-to-Print Ecommerce Solutions
Pixopa (Pic-SO-Pá) offers Web-to-Print Ecommerce Solutions for printing companies or resellers / brokers who can sell hundreds of personalizable products on multiple websites of their domain name. Solutions include World's most advanced HTML5-based Online Product Designer Tool, Hosted Ecommerce Storefronts and Magento Web-to-Print Plugin.

Pixopa offers print shops a flexible and tailored web-to-print solutions to start or expand their online business. With a decade of experience in high-transaction Ecommerce arena, Pixopa is specially designed to be the ultimate Ecommerce Solution for large-format printing, prepress, digital and offset print providers.

Pixopa is one of the 10 Most Promising Commercial Print Management Solution Providers for 2014 recognized by CIO Review, USA.


How it works?
|
Clients
|
View all features
|
Pricing
Taking Print Ecommerce to a Whole New Level
Sell hundreds of Personalizable Products Online
Personalize products on Tablet and Mobile devices
Ultra-low monthly costs with no capital investment
Dropship from Multiple Vendors and sell with little or no inventory
Quickbooks and CRM integrations make it a powerful Enterprise system
Built to maximize productivity that results in increased bottomline
HTML5 based lightning fast Online Design Studio with rich toolset
Free Trial and No Setup Fee
Sell Customizable Apparel, Card / Mail, Gifts, Marketing and Office Products and become a powerhouse in the business of Web-to-Print and Personalization.
Read: What makes Pixopa arguably the Best Web-to-Print Ecommerce Solution in the Industry

Ecommerce Storefronts
Sell any Print Product online with our End-to-End Enterprise Ecommerce System on your domain name
Prices start from as low as $99/month
Fully Hosted and Managed on our Secure Servers
Includes our Cutting-edge HTML5 All-in-One Product Designer
Advanced Modules for Management of Orders, Customers, Design Templates, Cliparts, Product Layouts, Fonts and more
Exquisite ready-to-use Responsive (mobile-friendly) Ecommerce themes
Order Management, Shipping Fulfillment, Shipping Labels, Newsletters and more
Promotions and Pricing Rules
Works for any Language, any Currency
Website up and running in 1-5 business days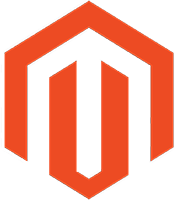 W2P Magento Plugin
Seamlessly integrates with any Magento-based Website. We integrate our Web-to-Print system in your theme for you.
Includes our Cutting-edge HTML5 All-in-One Product Designer
Dynamic and Interactive Personalization of Templates from Product Detail Page without Online Designer. (Customers can skip Online Designer and still create personalized design)
Advanced Refinement of Template Designs by Size, Product, Color, Industry, Recipient, Events or Occasions
Advanced Modules for Management of Design Templates, Cliparts, Product Layouts, Fonts and more
Localization to any Language. Available languages – Turkish, Arabic, Russian
Works on 1.6 CE and above
Flat Fee or Monthly Based Pricing Option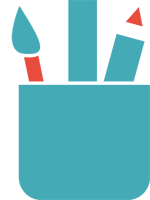 HTML5 Online Designer
All-in-One Product Designer works for Products of Any Shape, Size and Sides
Based on cutting-edge HTML5 technology for alternative use on mobile and tablet devices
User friendly and highly intuitive for any average online customer
Configuration-based Colors. Change Colors of Design Tool to blend with your Website
600+ Built-in Fonts. Google Fonts and more
Images integration with Facebook, Instagram, Picasa and Flickr
Final Design Output in High Resolution Vector PDF, PNG and SVG
QR Code Generator, Built-in Cliparts, Free Hand Drawing, Text on Path, Multi-Line Text, Save User Design and more
Lightning Fast Speed and works on any Platform
Sell Personalizable Products of any Size and Shape with Pixopa Web-to-Print Solutions
view all

Bedankjes.nl is part of Fortune Factory b.v.. Via bedankjes.nl, they invent, create and package the best, most personalized thank you notes, gifts and giveaways. Since 1997, Fortune Factory has both involved in private and business market actively and has since become a leader in the field of thanks.